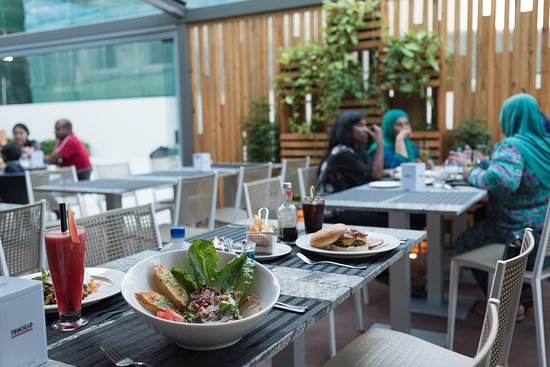 Restaurant Association of Maldives (RAM) announced that they will be putting special effort and arrangements to increase the employment of Maldivians in restaurants and cafes.
Founding member of RAM, Nuzair Ali stated that the association has made strategic plans for improved and effective working mechanism or restaurants and the industry. One of the most crucial steps that will be taken to improve its functioning, is to increase the amount of Maldivians employed in the Industry, stated Nuzair.
According to Nuzair, the association aims at broadening its strategies across the island nation and increasing the involvement of youth working in the industry. He also highlighted the associations plan to introduce an award for the best functioning businesses in the industry.
Another member of the association, Hussein Ismail states the association wishes to decrease the number of expatriate workers in common restaurant and cafe points, giving more Maldivians, the opportunity to build a career in this field. He also highlighted it is important to have an association as such to find out the flaws and to execute better functioning of the industry.
An election will be held on the 6th of August to appoint an executive committee for the association. The election will inaugurate a president, 2 vice presidents, secretary, financial official, and a board member.
Restaurant Association of Maldives was founded with the aim of improving the functioning of Cafe' and Restaurants and to guarantee the rights of its business owners. In addition to this, the association aims to improve the bond between its members along with recruiting and introducing more Maldivians into the industry.