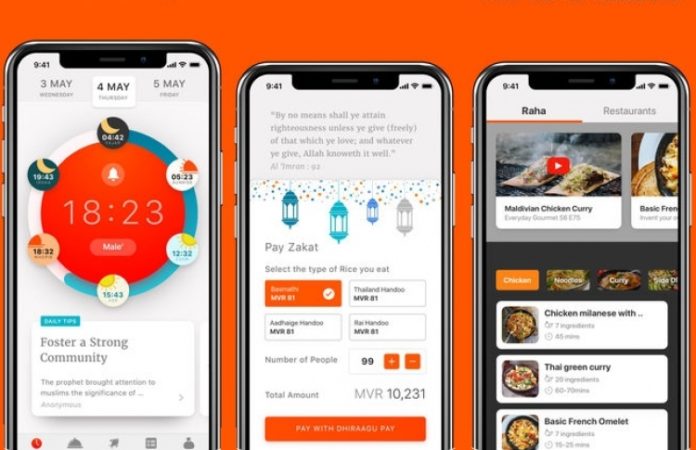 Catering specifically to your ramadan needs, Dhiraagu launches 'RamadanMV' on google playstore as well as appstore.
The leading telecommunications company in the Maldives stated that the application was launched in order to provide various information relating to ramadan across one single platform. As such, RamadanMV includes religious information, prayer notifications, recipes as well as breakfast menus and rates from different restaurants. The app also includes Dhiraagu's ongoing special ramadan promotion.
Features of the application:
Prayer alerts for Male' as well as all islands across the nation
Digital Sheikh: Religious information will be provided daily
Fitr Zakat: Postpaid customers will now be able to pay fitr zakat through Dhiraagu Pay portal
Roadha Video: Viewers can see recipes of Maldivian food made by Dhiraagu
Recipe: The section will provide recipes of famous restaurants and chefs
Iftar menu and restaurant: Cafes and restaurants can upload their iftar menus into the application.
Market prices: Will provide the rates of fruits, vegetables and other everyday food items in the market
Dhiraagu News: Provide up to date information on the promotions and services by Dhiraagu
Although internet connection is required to use the app, prayer notifications will be received irrespective of internet connection. The app is now available for download.