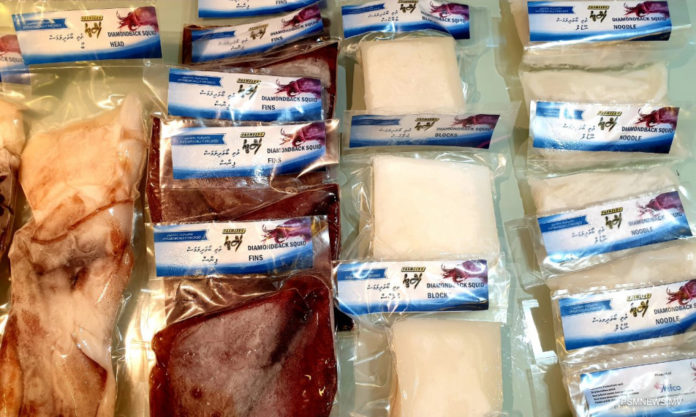 Maldives Industrial Fisheries Company Limited (MIFCO) has introduced raw diamondback squid into the market under their signature brand, Fasmeeru. The squid was introduced in a ceremony held in MIFCO Fasmeeru shop, by the State Minister of Fisheries, Hon. Hassan Rasheed.
MIFCO has currently received 800 kilos of diamondback squid at a rate of 180 MVR per kilo from the fishermen, as per the Managing Director of MIFCO, Mr. Ismail Fauzy. He added that their aim was to generate the maximum profit for diamondback squid fishermen.
After considering of the numbers of squid received by MIFCO, the company has plans on exporting them outside of Maldives. Currently, they are only selling the squid in 4 types of packaging in Maldives.