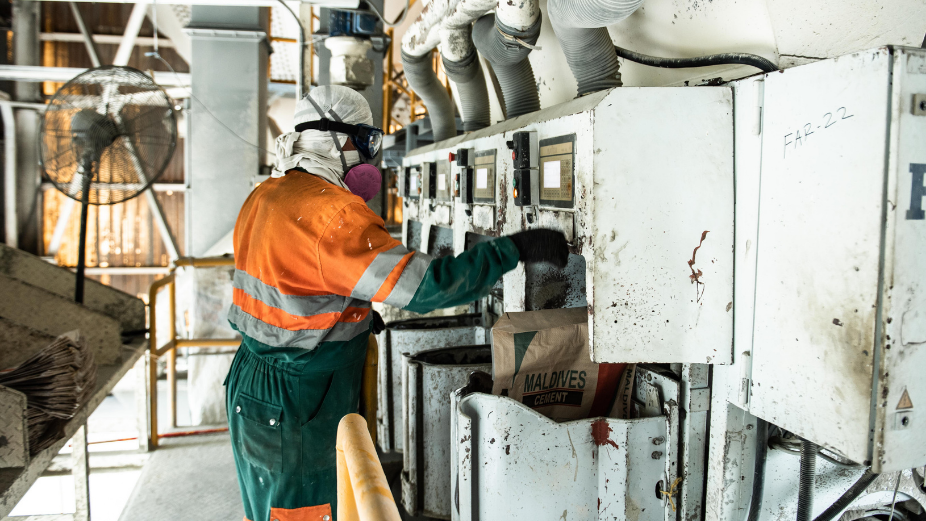 Raysut Maldives Cement has announced the launch of new products to better serve the Maldivian market.
Currently, the demand for building materials has been climbing back up to its original levels with rapid infrastructure projects ongoing in the country, and is expected to continue booming as projects put on the backburner due to COVID-19 are revived.
In order to cater to the evolving demand of the market, the company has announced the launch of OPC 42.5N and SRC (Sulphate Resistant Cement) Cement.
Its flagship product, 42.5R, a rapid setting cement with higher early strengths, will continue to serve the needs of a large scope of applications. State Trading Organization (STO)'s revolutionary Power Mix exclusively uses "Maldives Cement OPC 42.5R" for concreting as it ensures less cement per cubic meter to be utilized to get the desired strength.
With the launching of OPC 42.5N, the company intends to offer a product to smaller and medium sized projects.
The other product, SRC Cement is used worldwide for structures near water and salty ground as the concrete made with SRC has low heat of hydration. Projects such as jetties, water bungalows, harbours and other structures near water always prefer to use SRC cement. With the launching of SRC, it will provide ease of access to contractors at a much more affordable rate than importing in bulk quantities.