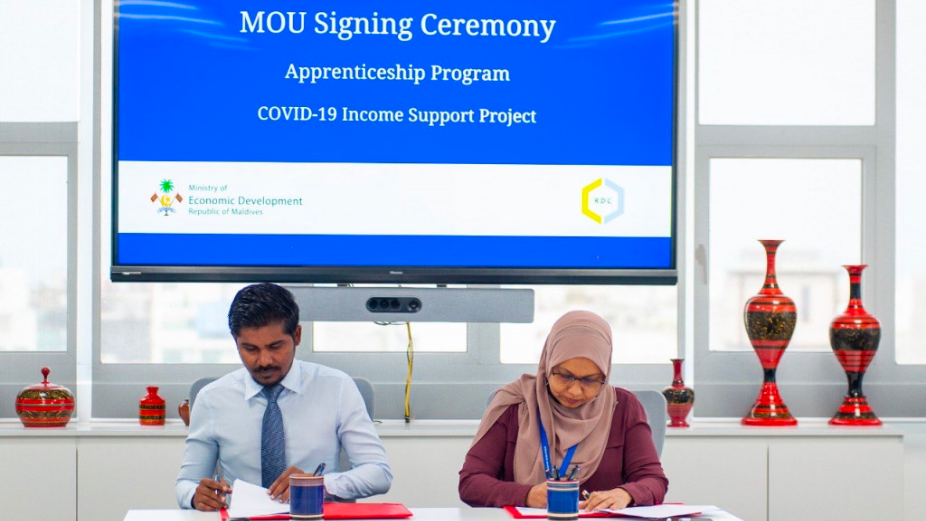 Road Development Corporation (RDC) has signed a Memorandum of Understanding (MoU) with the Ministry of Economic Development to conduct an apprenticeship programme under the COVID-19 Income Support Project.
The agreement was signed on behalf of RDC by Managing Director Moosa Ali Manik, and on behalf of the Ministry by Minister of State for Economic Development Neeza Imad.
Under the agreement, RDC has opened apprenticeship opportunities in 14 areas.
The main purpose of the apprenticeship program is to facilitate job opportunities for those whose income has been adversely affected by the COVID-19 pandemic. It also aims to build technically qualified personnel in the various sectors, and provide them with opportunities to gain the training and experience they need in the workplace.
The Economic Ministry has now signed MoUs with various state-owned companies to conduct such apprenticeship programmes. Applications for the programmes have been opened through the Ministry's Job Center Portal.