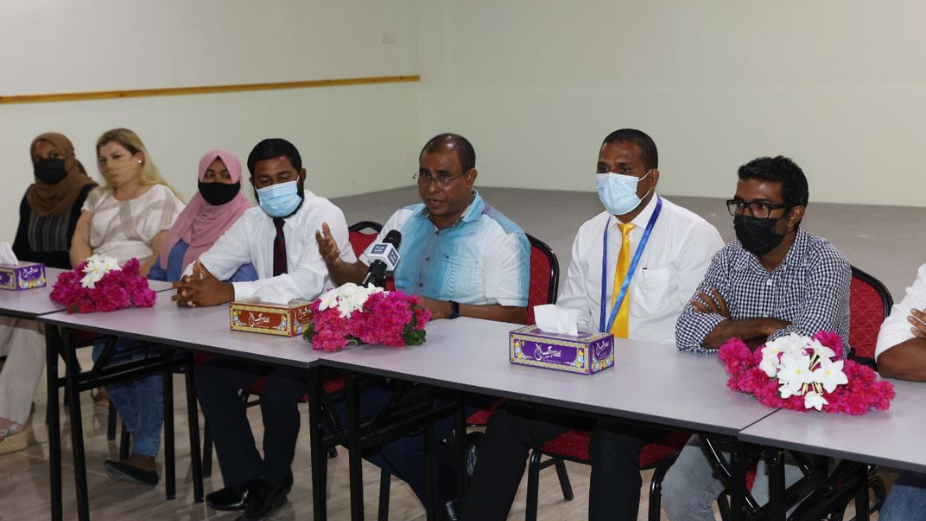 The 'Re-imagining Tourism' project, which aims to transform tourism in the Maldives with a focus on diversification of tourism, has been launched on Wednesday.
In a ceremony held at the L. Fonadhoo Center for Education, the project was launched by the Minister of Tourism, Dr. Abdulla Mausoom. Speaking at the ceremony, he stated that while the 'one island, one resort' concept has proved to be immensely popular, the 'Re-imagining Tourism' project aims to create opportunities and benefits directly for Maldivian locals.
The 'Re-imagining Tourism' project is a joint initiative between the Government and UNDP Maldives to explore, develop and test pathways for making tourism in the country more inclusive, resilient and sustainable. In April, the Ministry of Tourism and UNDP Maldives had signed for the project, which envisioned to facilitate a bigger role for local councils in tourism planning and enable the establishment of formal linkages of the tourism sector with traditional knowledge and livelihoods, creating avenues for greater participation of women and youth.
The 'Re-imagining Tourism' project will be implemented with a focus on local tourism segment in Laamu Atoll, over a period of 18 months. The project is funded through UNDP Core Funds under its Rapid Financing Facility and is a part of the global UNDP's raised commitment to supporting SIDS countries' COVID-19 sustainable recovery.