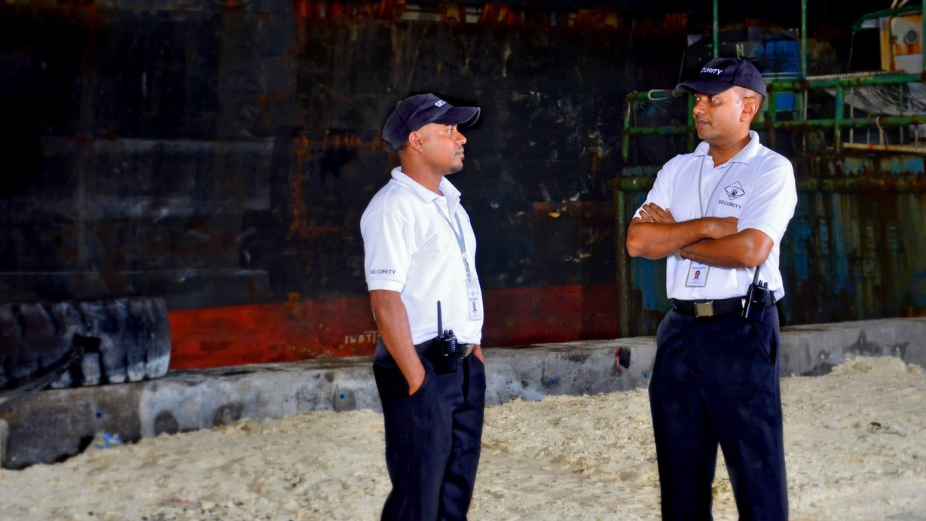 The ISO 9001 Quality Management standard has been achieved by GAGE – the first client protection service provider in the Maldives to achieve this certification. ISO certification ensures that they provide quality and effective services to their clients.
ISO 9001 quality management standard ensures use of best policies and practices in organizations. They provide world class specifications, processes and standards for product, services and system, to ensure quality, safety, and efficiency. ISO standardized how businesses and organizations involved in commerce and industry manage information and process.
GAGE was built on the foundation of providing client protection services to corporate establishments in the Maldives. As a safety and security total solution provider, their portfolio includes security, safety, fire protection and related training services in Maldives.
Total security solution services include manned security, remote guarding, electronic Monitoring: alarm system and CCTV Surveillances. Through the establishment of their own operation center in Male', the company can remotely monitor their clients' assets throughout the Maldives.
Included in the fire safety services are fire systems, rectifications, trainings and after-sale services. The after-sale service center in Male' by GAGE is able to cater small rectification projects as well as the bigger resort projects.
The technology services provided by the company further include security systems, perimeter security system, radar system, CCTV system, alarm systems, access control, screening, public address system, and tracking system.
Additionally, GAGE Training institute provides safety and security training to the resorts, including first aid, lifeguard, security basic, and fire safety. They are also a member of National Safety Council (NSC), USA.
Since October 2020, GAGE and The Soufan Group, USA have collaborated. TSG is a worldwide intelligence and security firm that assists clients in the public and private sectors in improving their capacity to identify, analyze, and successfully operate in high-risk, high-opportunity contexts.
GAGE aims to address all the security concerns of private establishments. The company strongly believes that as a professional security service provider in the Maldives, they can strengthen the safety of the public along with law enforcement agencies addressing the country's security concerns.
Currently as the leading client protection service provider in the Maldives, GAGE is mainly working alongside the tourism industry with more than 80 clients in their routine services and a family of 400 personnel. Their clientele comprises of international resorts, international banks established in the Maldives as well as foreign diplomatic establishments in the Maldives.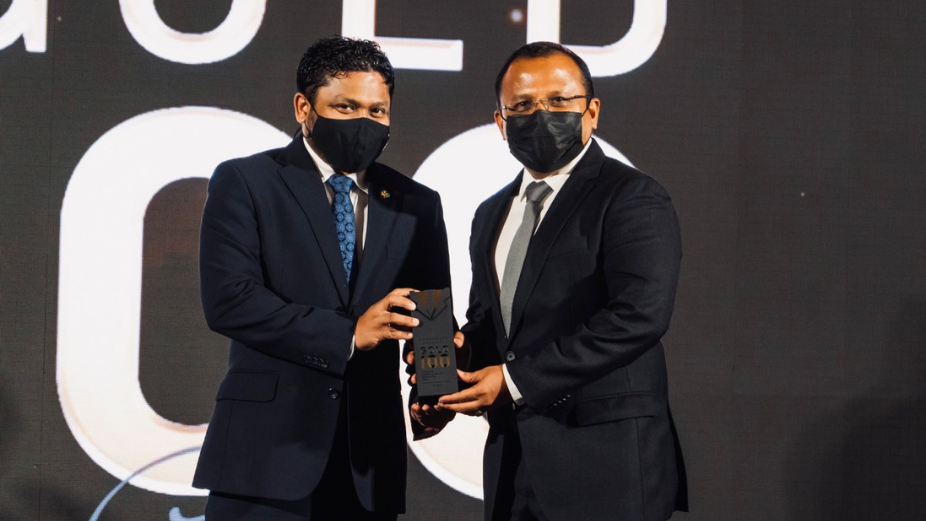 Chairman of GAGE Pvt Ltd Mr. Abdulla Riyaz, the Former Commissioner of Police, established GAGE on July 21, 2010. GAGE has extensive expertise and understanding in the security industry, and they provide a "Client Protective Service." The company is also a recipient of GOLD 100 Awards 2021 – Maldives' most prestigious business awards.
To browse the range of range of security, safety and fire protection equipment, please visit GAGE Store located at the ground floor of H. Noomuraka.