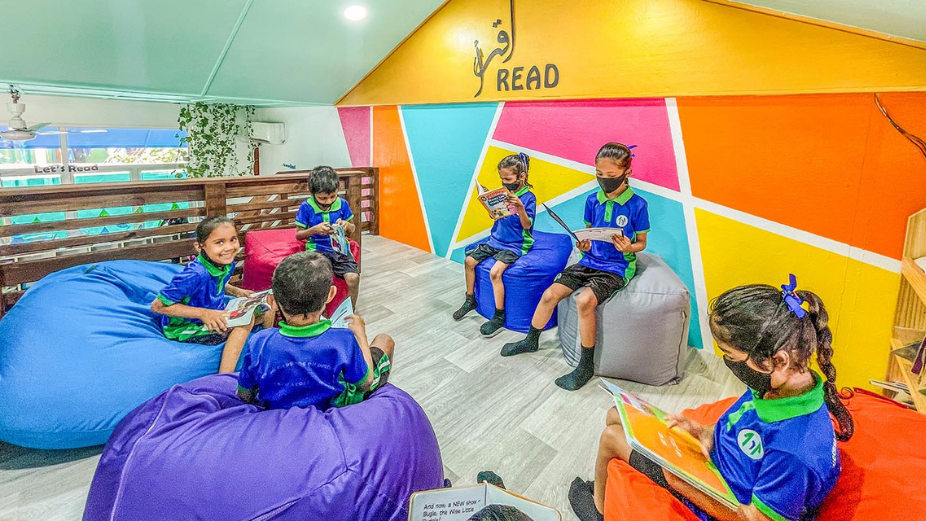 A special reading and playing area has been established in Faafu Atoll School under the BML's Community Fund initiative. The project, 'Fahi Maahaulu' was carried out by Fathuhulla Shathir with the aim of motivating young children to engage positively in education.
The Reading and Play Corner, equipped with bean bags, books, reading materials and toys, was established in the school's foundation stage classroom.
Commenting on the project, Fathuhulla stated "This initiative will boost the motivation of students to engage in learning. On behalf of Faafu Atoll School and the community of Feeali, we sincerely thank Bank of Maldives for funding this project."
The BML Community Fund is an initiative to empower individuals and NGOs to contribute to their communities through sustainable projects. Every quarter, five winning projects are selected to receive MVR50,000 to make a difference in the community.