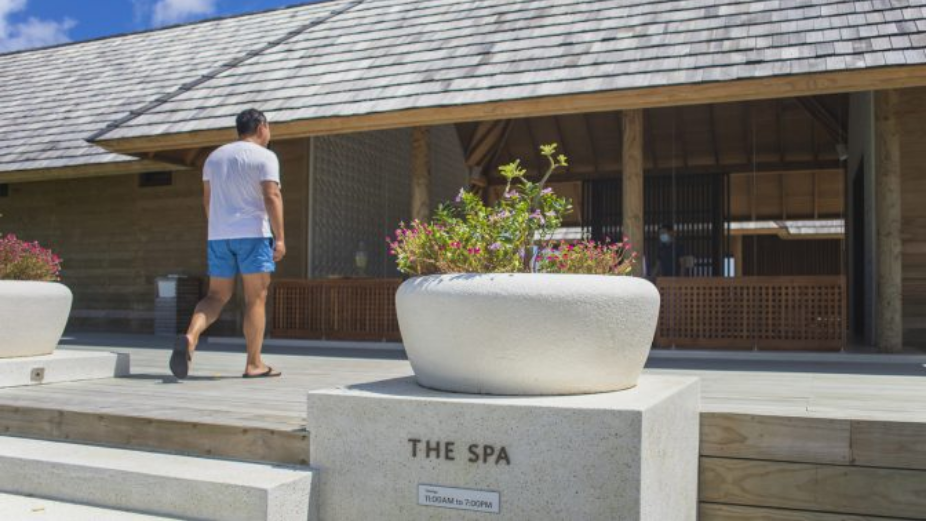 In Kuda Villingili Resort Maldives, it's all about redefining time and space. The resort's focus on time and space, balancing a sense of togetherness and inclusivity with privacy and independence, allows guests to have a personal experience, making each journey unique. Whether you desire a total body overhaul or simply a chance to switch off and indulge, Kuda Villingili offers a moment to forget about time and redefine relaxation.
The exclusive spa island is perched up over the water and is the perfect space to put the mind and the body at ease. The island has seven treatment villas with views of the endless horizon. The spa island also includes a salon pampering guests with much needed manicure, pedicure and facials.
The treatments offered at the spa include organic and plant-based ingredients that complement the ancient healing traditions of the East. Professionally training therapists and instructors focus on providing a personal wellness journey for each one.
With a focus on self-love and self-discovery, the resort's wellness and sports facilities complement the spa with restorative leisure through gym exercise, yoga and other recreational activities.
Every morning, guests can take part in Kuda Villingili's complementary wellness sessions. The elevated Yoga Pavilion, overlooking the ocean offers a personal yoga master sessions, stretching and breathing exercises, and meditation.
For those looking for their routine workout, the resort's gym featuring modern fitness equipment by Technogym is a gem.
Kuda Villingili Resort Maldives in North Male' Atoll offers a wide array of activities catering to different types of travelers, looking to reconnect with loved ones and meet like-minded people in a laid-back environment. The resort features 95 villas over water and, on the beach, world-class dining venues, sporting competitions, surfing, well-being, and great diving. Kuda Villingili resort combines relaxation with activities and adventure in the Maldivian environment.
For more information about Kuda Villingili Maldives, visit https://www.kudavillingili.com/ and for reservation and bookings kindly email: reservations@kudavillingili.com