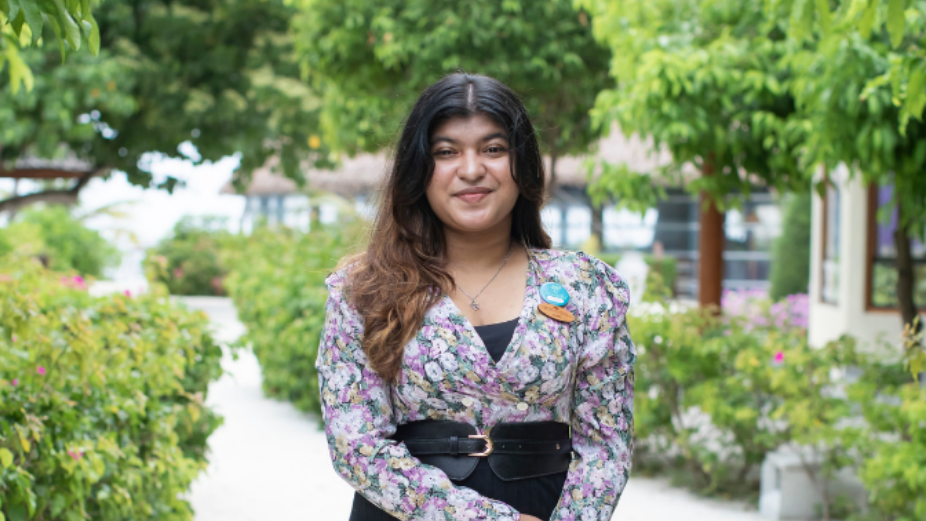 Reethi Faru Resort welcomes Alma Afzal back into their team as their PR and Marketing Specialist to explore growth opportunities to enhance their market positions continually.
Alma has previously been part of the Reethi Faru Resort commercial team during the property's first year of operations as a key figure in establishing the brand pillars of the resort and mapping out the strategies the resort has taken to spread their brand image to all corners of the world.
"It is an absolute honour to be back with the team working alongside Parag Kathuria, Director of Sales and Marketing (who carries 25 years of experience in the hospitality industry), as they strive to achieve the best of the best. Reethi Faru has benchmarked itself as a notable property that has successfully catered to a diverse and multinational market amid a pandemic while creating a safe haven for guests to enjoy a naturally socially distant holiday. We continue to see high occupancy numbers despite the situation as we adapt and become versatile to change."
With a diverse background in marketing from retail, commercial to hospitality, Alma was previously heading the marketing of the RefCool Maldives Pvt Ltd along with their 4-star island hotel, Season Paradise, before re-joining Reethi Faru Resort. Her addition to the resort is to maximise on strengthening their presence and creating added value for travellers. Alma's focuses include engaging with Tour Operators, fashioning innovative marketing campaigns, ingenious collaborative endeavours, amplifying the resorts' online, offline and social approach and binding all communication efforts with sustainability and conservation, the driving force sowed at the core and foundation of Reethi Faru.
Reethi Faru Resort is a one-of-a-kind tropical island paradise. The glistening crystal clear ocean meets the endless white coral sand, and where its lush foliage turns it into a truly magical lagoon escape. From the moment you step into its crystal clear light blue waters stretching across the soft sands, we are sure you'll feel immersed in tranquillity. A natural and alluring island where you can choose from a plethora of experiences to enjoy during your stay, including a PADI 5-star dive centre, a watersports centre and sports complex, various excursions, a wellness spa, an infinite pool, six restaurants, and six bars.
Reethi Faru Resort is popularly known as a Bio-luxury barefoot island paradise that has made its mark in the four years it's been operating in the Maldives. From growing their established presence in the European markets to catering globally within all corner of the world, most notably Russia, USA, India post the pandemic and China before the pandemic.