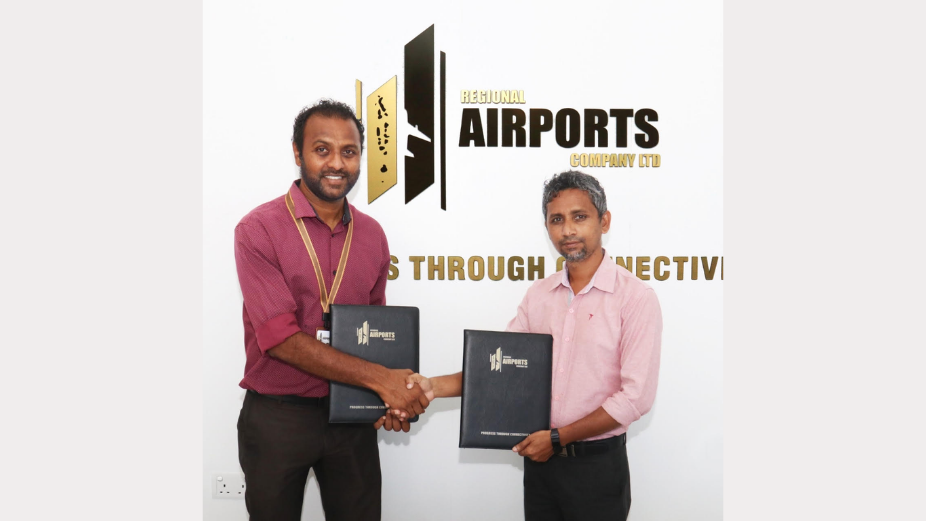 MU Store has signed an agreement with Regional Airports Company limited to advertise at all of the Airports managed under RACL.
This agreement grants the right of advertising and utilizing the given space in the airports to MU Store. The agreement was signed during a commercial meeting where MU store signed to advertise on billboards at Hoarafushi Airport, Kulhudhufushi Airport and Fuvahmulah Airport. Moreover, they also signed to advertise on trolleys at Kaadehdhoo Airport, Maaverulu Airport, Hanimaadhoo Airport and Funadhoo Airport.
This will prove to be a huge stepping stone in getting more exposure for MU store as the advertisements would be placed in the airports of Fuvahmulah City, HDH atoll, HA Atoll, GDH Atoll, Shaviyani Atoll. Being advertised in all RACL airports is advantageous for MU store as airports such as Fuvahmulah, Kulhudhufushi, Hanimaadhoo and Hoarafushi all act as commercial hubs. Both locals and tourists would come across the advertisements within the first steps they take into the island through air. This agreement comes in the midst of the school holidays which will create more exposure for their company.
Regional Airports Company Limited is actively working on creating exciting commercial projects to give better services and generate more opportunities for their customers.