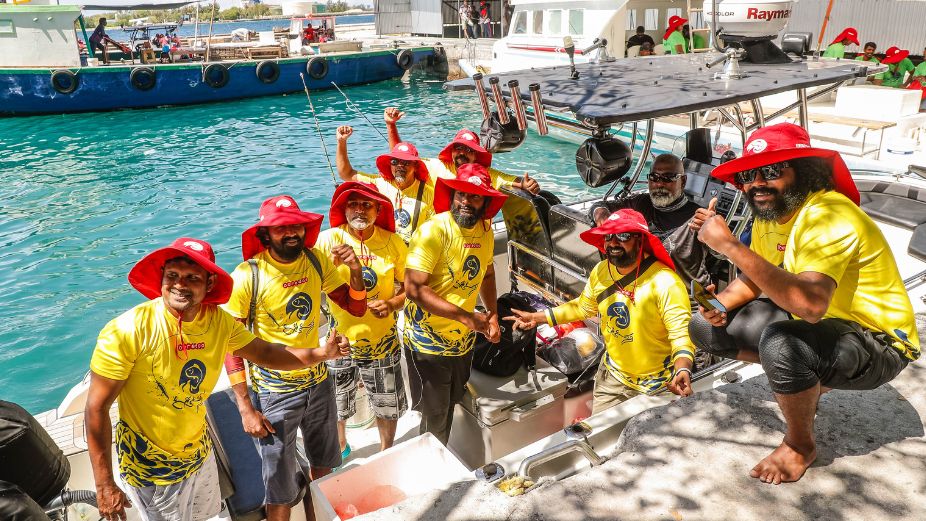 Ooredoo Maldives has reopened registrations for Ooredoo Masrace 2023 today, till 8th July 2023. Fishing enthusiasts and interested teams who missed registering for the biggest nationwide fishing competition, Ooredoo Masrace can now register through the online portal: http://ore.do/masrace
Marking Ooredoo Maldives' 18th anniversary, this year's Masrace promises to be bigger and more exciting. The event will take place in four different cities across the Maldives, including Male' City, Kulhudhuffushi City, Fuvahmulah City, and Addu City, throughout the month of August 2023. Participating teams will be competing against other teams within the City for the grand prize of MVR25,000 cash prize. Prizes worth a total of MVR 160,000 will be awarded throughout the competition, where winners from each city will receive cash prizes as below:
1st Place Team: MVR 25,000
2nd Place Team: MVR 10,000
3rd Place Team: MVR 5,000
Best Fisherman: MVR 1000
Best Fisherwoman: MVR 1000
The competition will commence on the following dates in each respective city:
Male' City: 4th August 2023
Kulhudhuffushi City: 11th August 2023
Addu City: 18th August 2023
Fuvahmulah City: 25th August 2023
Ooredoo Masrace 2023 will see max 30 teams competing from each city with a minimum participation of 12 teams. In the case of an overwhelming number of registrations, a draw will be conducted to select the participating teams. Teams that are not selected will receive a full refund.
Interested participants from across the four cities can now continue to register their teams via the online portal till 8th July 2023. Upon submitting the registration form, teams will be prompted to purchase Masrace Kits for MVR 150 per kit, which will include MasRace Koari and a T-shirt. Each team shall consist of 12 members, including the captain and officials. Ooredoo Maldives welcomes government institutions, corporates, and the general public to join in this exciting event. Masrace 2023 promises not only thrilling competition but also a celebration of fishing culture and a platform for showcasing traditional fishing techniques.
To register for Ooredoo Masrace 2023, visit: http://ore.do/masrace