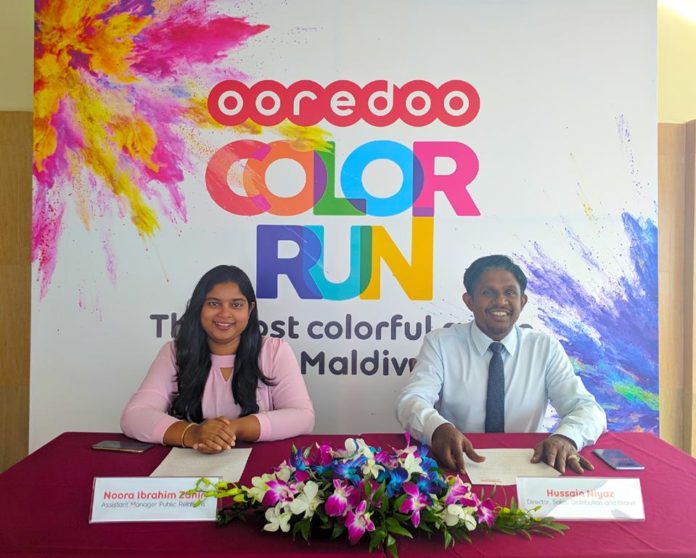 Registration has now been opened for Ooredoo's "Color Run" 2018!
This year's color run is to be held on the 23rd of November and interested parties can register through Ooredoo's online portal before the 15th of October. 
During a news conference held by Ooredoo, Mr Hussain Niyaz, Director of Sales and Brand said "Ooredoo Colour Run was initiated with the motive to spread awareness on the benefits of running for a healthy life. This year's color run will be a happy occasion which will go on throughout the whole day".
Ooredoo will be commencing the color run with a kite-flying festival in the morning. A music show has also been planned as part of the days' activities. 
"We want the event to be fun and enjoyable. A gift will be given for both the 'Best Dressed Runner' and 'Most Entertaining Runner'" stated Ooredoo's Assistant Manager of Public Relations, Noora Zahir .
Anyone above the age of 7 years can participate in Colour Run.  A guardian is required to participate with children below the age of 12 years.
The participants of the run have the opportunity to pick either "Standard" kit or a "Fun" kit. The 50 Rufiyaa Standard kit includes a T-shirt only while the 200 Rufiyaa Fun kit contains a T-shirt with an arm band, a bag and a paper hat.
A certain percentage of the money collected from the kits will be donated to a charity chosen by Ooredoo. In 2017, Ooredoo donated the money to Tiny Hearts of Maldives.