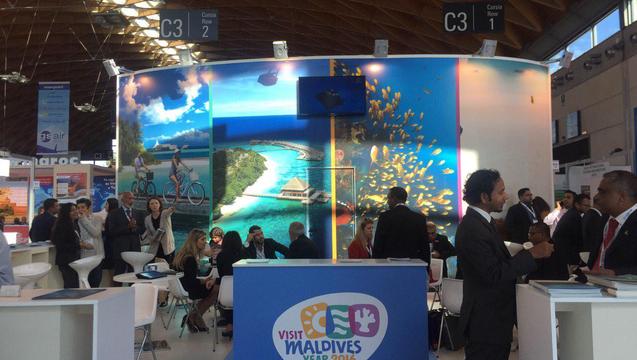 Registrations have been opened by Maldives Marketing and Public Relations Company (MMPRC) for the China International Travel Mart 2018 (CITM) and TTG Incontri 2018. Interested parties can submit the co-exhibitor registration forms for both CITM and TTG Incontri before 21st of June.
Registration fee for hotels, resorts as well as travel agents and tour operators are at USD 1,060 where as the fee is USD 530 for guesthouses, picnic islands, safari vessels, dive operators, local travel agents and transfer agents. The registration fee covers two entry badges per company.
CITM will be held in Shanghai from November 16-18.
CITM is an annual event that is held in Shanghai and Kunming alternately. As the largest professional travel show in Asia, CITM has drawn the attention of people in the tourism industry worldwide. Participants in CITM come from all sectors of the travel industry, including international and domestic tourist organizations.
Two days of the three-day event are allocated for professional business-to-business meetings where registered exhibitors can arrange meetings with major operators and media. The third day is open to the public where exhibitors can promote their products to the masses.
China has remained as the largest market to the Maldives. In 2017, 306,530 tourists arrived from China which was a 5.5 percent decrease from the 324,326 tourist arrivals in 2016.
With a total of 88,848 tourists in 2016, Italy remains as one of the major source markets to the Maldives. By the end of March this year, 41,489 Italian tourists were recorded to have visited Maldives which is a 25 percent increase in arrivals compared to the same period of last year.
TTG Incontri, although mainly targeted towards the Italian market, offers the opportunity to meet with representatives from various sectors of the industry around the globe. It also offers an effective networking opportunity for product creators as well as distributors.