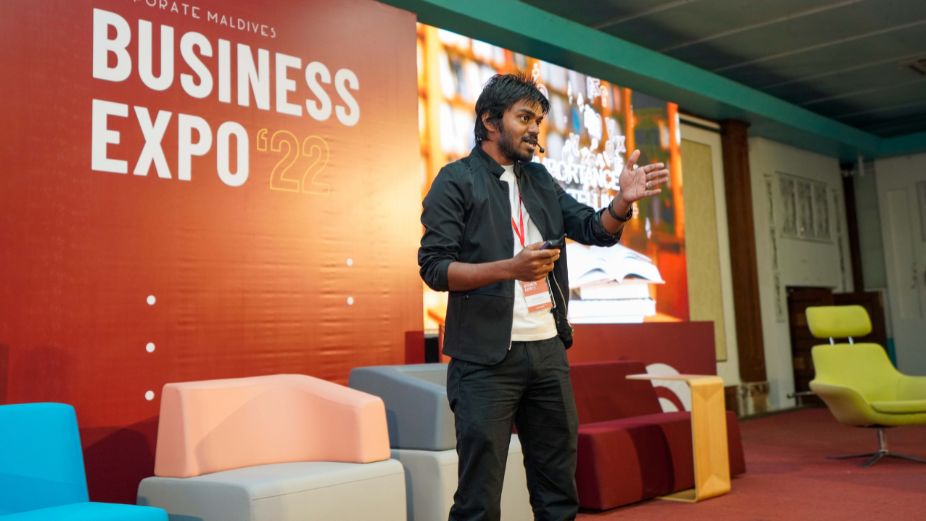 Maldives Marketeers Forum has been held yesterday, 4th October, as part of Corporate Maldives Business Expo 2022.
Maldives Marketeers Forum is a unique and innovative event designed to engage, challenge and inspire business leaders and marketers in the Maldives. This year's Maldives Marketeers Forum focused on the role of content creation in making a successful business. This forum was carried out with a keynote speaker, along with individual speakers and a panel.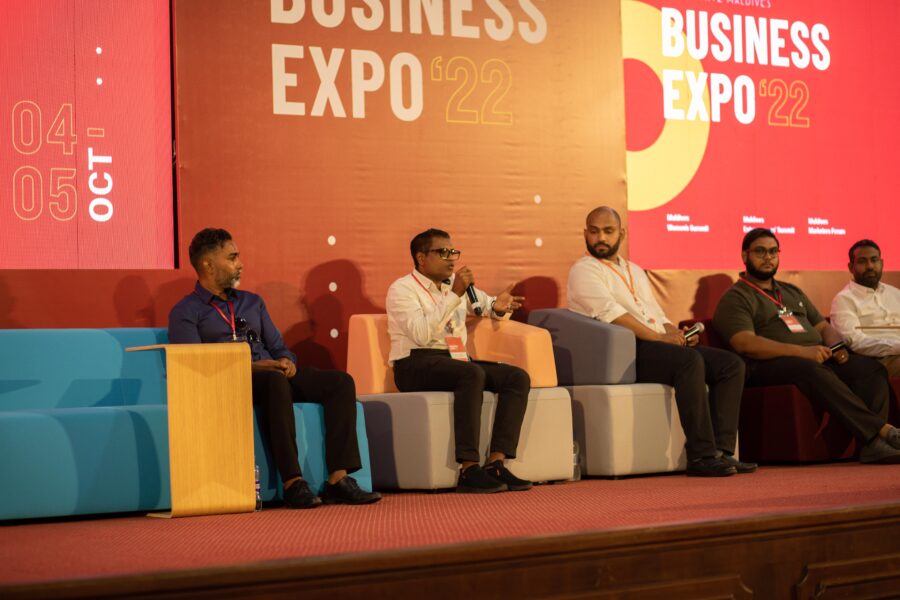 Maldives Marketeers Forum commenced with a speech by the keynote speaker, Niushad Shareef, Director of Sales & Marketing at Housing Development Corporation. The forum also consisted of individual speakers focusing on different aspects of marketing — Ahmed Zaidhan, Senior Partner, Strategy & Communications of Maldives Consulting Group, Hassan Sharih Adam, Assistant Manager Advertising & Events of Dhiraagu, and Shaufa Ali, Chief Marketing Officer of Publicity Bureau.
This was followed by a panel discussion, moderated by Niushad Shareef, Ahmed Zaidhan and Hassan Sharif Adam, along with Abdulla Mufeedh, Resort Manager of Hard Rock Hotel Maldives, Ahmed Mauroof, Managing Partner of Yey Studio, and Hussain Shiham, CEO of Blinx media Private Limited.