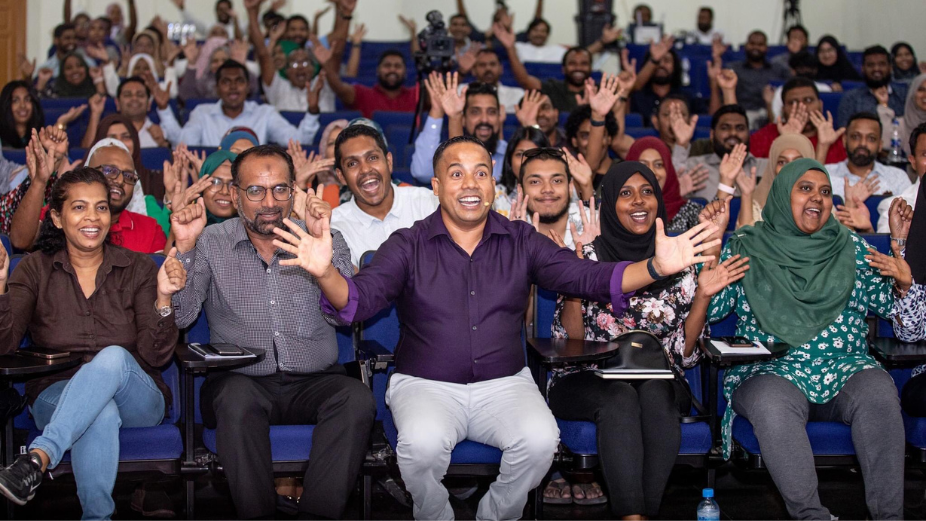 Resumo Maldives has announced an upcoming event titled 'Developing and Leading a Culture of World Class Service and Mindsets', which will showcase the expertise of renowned global keynote speaker Afeef Hussein.
The event is scheduled to take place on July 15th at the MNU Business School auditorium, commencing at 9 am and concluding at 5 pm.
The program promises to be dynamic and interactive, tailored specifically for employees and managers at all levels.
Resumo asserts that it will ignite participants' customer service potential, providing a high-energy learning session that can transform their approach to customer service, enabling them to create delightful experiences and surpass expectations. Attendees can anticipate unlocking the power of exceptional customer service and elevating their skills to new heights.
Open to employees and managers from all walks of life, this program aims to raise service capabilities to unprecedented levels by sharing academic discoveries and field experiences within a stimulating and interactive environment.
Regardless of whether one works in a government office or a business company, where services are the core focus, this event guarantees to benefit all who participate. Additionally, it presents a valuable opportunity for students preparing to enter the workforce and holds immense value for employees in the service sector, considering the crucial role tourism plays in the country's economy.
This marks Resumo's second event of the year, following their successful program in February led by Afeef Hussein, which focused on developing a growth journey and mindset.
Afeef Hussein, the Senior Director, Maldives – Talent and Culture at LUX* Resorts & Hotels and Vice President of the Maldives Association for Human Resource Professionals, is recognized as one of the leading public speakers in the Maldives. With expertise in HR strategy, customer experience, and learning and development, Afeef's insights are highly sought after by professionals across various industries.
Resumo Maldives, helmed by local experts in the field, takes pride in organizing this event and delivering unparalleled training and consultancy services to individuals and organizations.
Registration for the event is now open, and interested attendees can secure their spot by paying a nominal fee. Special pricing options are available for offices and companies keen on providing their employees with this exceptional learning opportunity.
Registration link: https://shorturl.at/xFS15
Contact Mohamed Hamdhoon, 7912444 for more details.