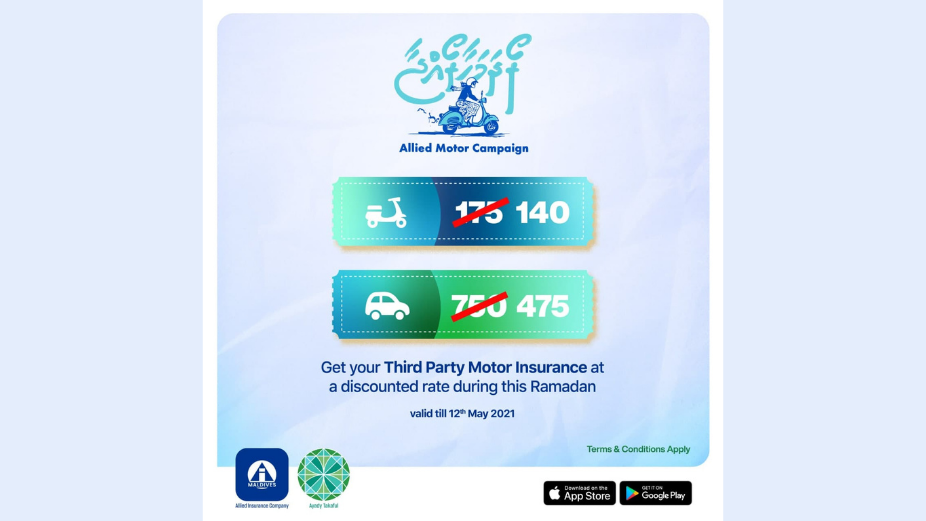 Allied Insurance has announced the launch of its "Roadhamaha Roajjaa" promotion, offering discounted rates for third party motor insurance this Ramadan.
Under the promotion, customers are able to get third party insurance for motorcycles for only MVR 140, compared to a previous rate of MVR 175. For four-wheeled vehicles, the rate is MVR 475, a huge drop from the previous rate of MVR 750.
The promotion will run until 12th May 2021. According to Allied, all citizens may apply for third party motor insurance under this promotion, and customers can either apply online or visit the company's front office to claim the insurance at the discounted rates.
Allied Insurance states that the promotion is being run under a campaign to promote road safety and awareness. As motor accidents tend to spike during the busy month of Ramadan, Allied seeks to help minimize the losses incurred during such incidents.
For more information, visit https://allied.mv/