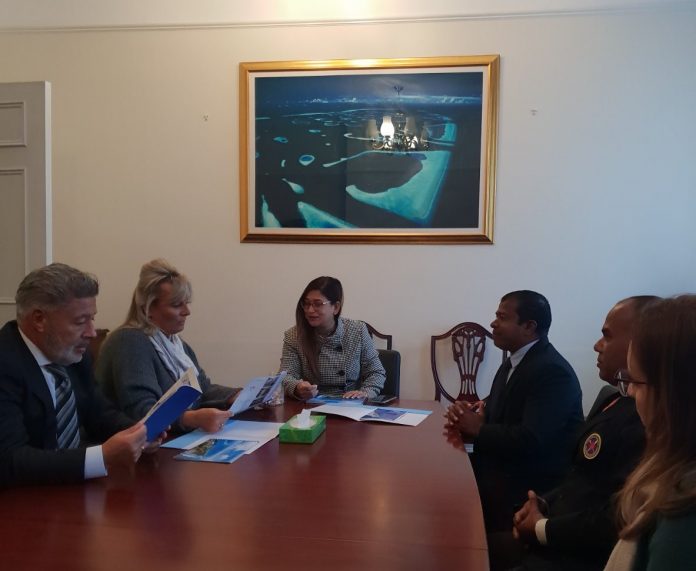 Rowing Association of Maldives (ROW Maldives) has conducted a meeting last Thursday with Dr. Farah Faizal, the Ambassador of Maldives to the UK.
The meeting was joined by the Deputy Mayor of Addu City, Mohamed Yasrif. Discussions on future plans and ideas on how to further promote the sport were shared.
Dr. Farah Faizal noted upon the meeting that "It's wonderful to see rowing in the Maldives going from strength to strength. Rowing is the only association whose HQ is based outside of Male' and the main sport that takes place on the seas of Addu – totally in line with the current government's policy of decentralization."
The Managing Director of Mayfair Insurance, Mr. Guy Moliterno also donated life jackets to ROW Maldives following a fundraising initiative partnered with the Maldives Embassy held earlier Thursday.