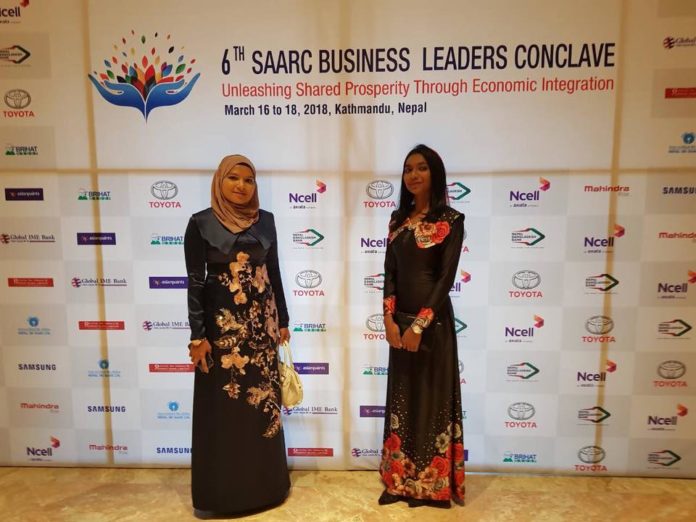 The 6th SAARC Business Leaders Conclave commenced on the 16th of March 2018. The Conclave is a three-day event that brings together the region's economic and business thinkers. This year's conclave is held in Nepal's capital city, Kathmandu.
The Conclave was inaugurated by Prime Minister of Nepal, Khadga Prasad Oli.
SAARC Business Leaders Conclave is organized by SAARC Chamber of Commerce and Industry, and the 6th edition of the Conclave will conclude on 18th March 2018.
The President of SAARC CCI, Mr Suraj Vaidya addressed the audience at the inauguration ceremony of the Conclave. In his speech, he highlighted that there are numerous investment opportunities in the South East Asia region.
Mr Vaidya added that the region had a GDP of USD 2.6 trillion in the year 2016, and it is expected to increase to USD 6.5 trillion by the end of 2030.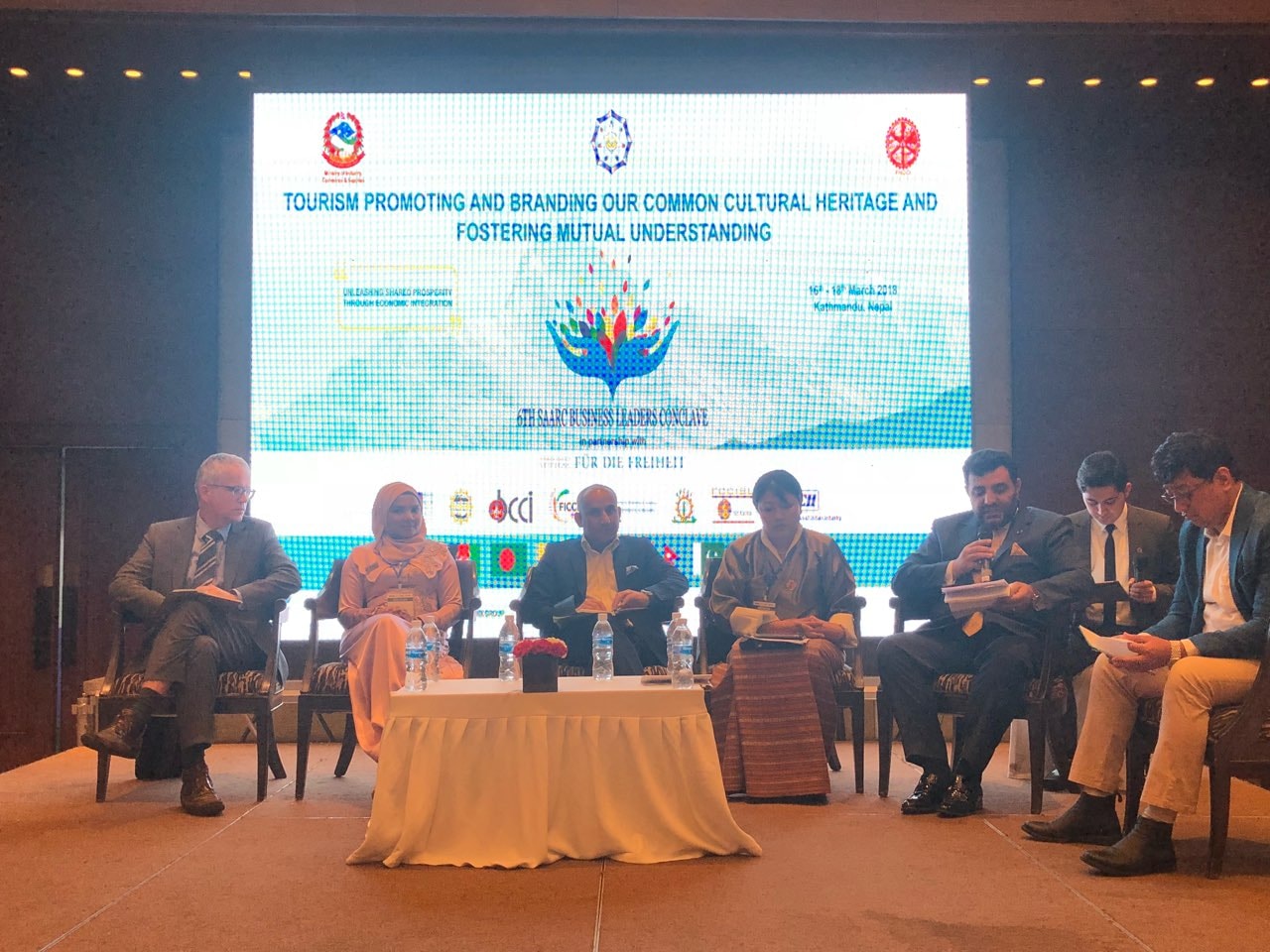 Representing the Maldives, President of Women in Management, Ms Minha Faiz Rashad and CEO of SIMDI Group, Dr Mariyam Shakeela attended the Conclave. Both of the entrepreneurs are scheduled to speak at the panel discussion held in the Conclave.