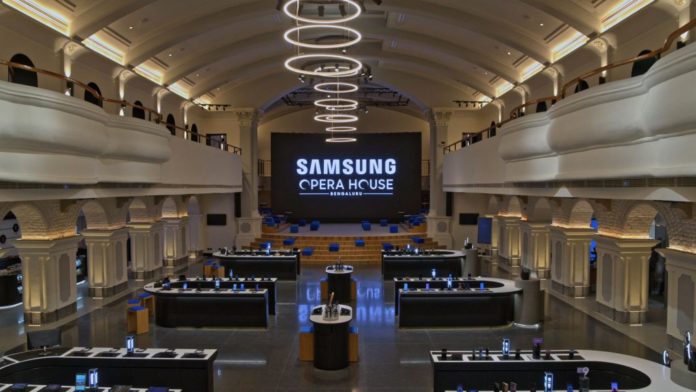 Samsung Electronics Co. Ltd recently opened its biggest mobile store in the world in Bengaluru, India.
The company plans on taking a pole position against the fierce competition from the Chinese brands in the world's second-biggest smartphone market. This will also strengthen the tech giant to extend its lead in India over global rival Apple Inc., which has yet to open any flagship stores in the country.
The  33,000 square foot (3,000 square meter) Samsung Opera House will feature the Samsung mobile devices and its consumer electronic products along with the latest innovations. It will also house a service center for phones.
The South Korean tech giant company has also opened the world's biggest smartphone plant outside Indian capital New Delhi just two months ago.