South Asian Travel Awards (SATA) is to be held on 19th to 20th of September in Amari Galle of Sri Lanka.
According to High Rise, almost all the preparation is done. Also they have done all the evaluations.
Moreover, more than 500 participants contested in this years SATA awards. Participants are from tourism industry such as, City Hotels, Resorts and Safari's.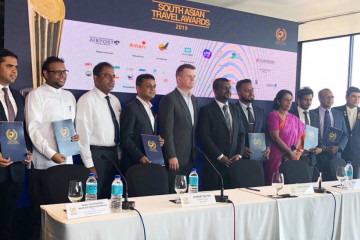 Furthermore, 7 partners are selected in this years SATA awards. SATA awards was first given on 2016. This will be the 4th year of SATA awards.
SATA awards is the most prestigious awards which have been recognizing the best of South Asia's hospitality and travel industry since 2016.