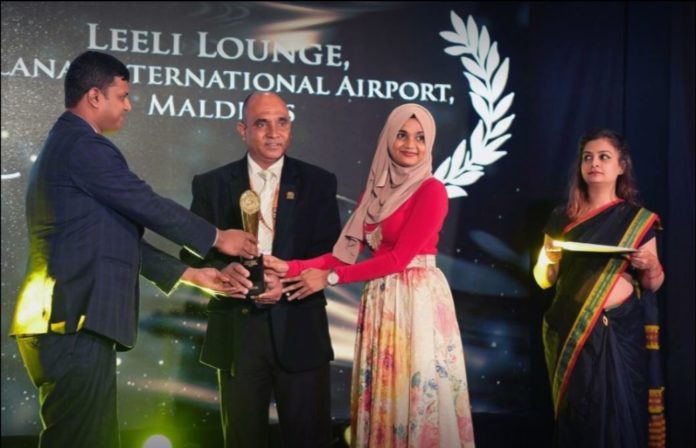 South Asia Travel Award (SATA) Leading Airport Lounge award has been handed to Velana International Airport (VIA)'s Lily Lounge.
The award was receieved by the Terminal Service General Manager Ibrahim Hussain at the ceremony which was held at Taj Mahal Hotel in Mumbai, India last Saturday.
The lounge is located above the departure terminal at the airport. With the capacity of 150 people, there is also a first class lounge in this area. From 6:30 onward, the lounge is available for service till the last scheduled flight for the day.
Lounge services include, flight information and details, drinks and food for the passengers awaiting for their flights.