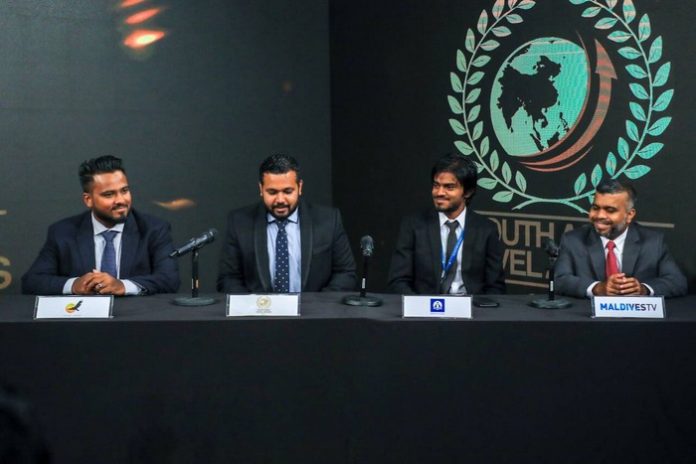 The South Asian Travel Awards has signed with 3 key partners from Maldives; The Hawks Pvt. Ltd and Allied Insurance Company of the Maldives Pvt. Ltd. as gold partners, and with Public Service Media (PSM)/Maldives TV as media partner.
General Manager of The Hawks Pvt Ltd, Hussain Aman exclaimed that the SATA team has created a platform for them to have one-on-one meetings with potential clients and that he was proud to partner with SATA for a second year. 
Allied's Marketing Manager, Niushad Shareef stressed the importance of travel insurance and urged the industry to seek the benefits that come with travel insurance. Niushad also thanked SATA for the opportunity. 
Deputy Managing Director of PSM Mohamed Ikram stated, "PSM will ensure the best coverage is given to promote and market SATA both locally and internationally."
The third edition of SATA awards will be held at the Taj Mahal Palace, Mumbai from September 14th until the 15th.