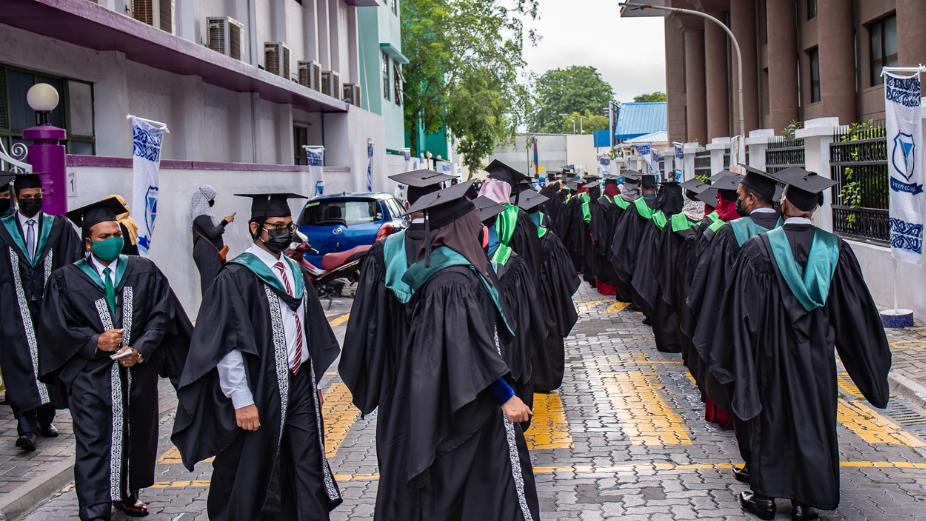 Saudi Arabia has recently unveiled a new initiative aimed at fostering educational opportunities for students from the Maldives. The Saudi government has opened 350 fully funded scholarships to Maldivian students, granting them the chance to pursue higher education in Saudi Arabian universities.
The Embassy of Saudi Arabia in the Maldives announced that the scholarships will cover the complete cost of education and will be available for use at any university within Saudi Arabia. Interested individuals can apply for these scholarships online. The fields of study covered by the scholarships include business management, media, computer science, law, agriculture, economics, politics, engineering, Islamic studies, and the Arabic language.
Saudi Arabia's higher education institutions have earned international acclaim, with 27 Saudi universities ranking among the top 100 in the world, according to the world university ranking published by QS, a global authority on higher education. Notable universities such as King Abdulaziz University, King Fahd University of Petroleum and Minerals, King Abdullah University of Science and Technology, and Imam Abdulrahman Bin Faisal University have gained recognition for their achievements on the global stage.
The opening of these 350 scholarships to Maldivian students represents a significant step in strengthening educational ties between Saudi Arabia and the Maldives. It is expected to contribute to the development of future leaders in various fields and promote cultural exchange between the two nations. The scholarships provide an exceptional opportunity for academic growth and promising career prospects for students from the Maldives.
Saudi Arabia's offer of 350 fully funded scholarships to Maldivian students reflects its commitment to supporting education and fostering international cooperation. The initiative presents an invaluable chance for Maldivian students to pursue higher education at esteemed Saudi Arabian universities and broaden their horizons.

Feature Photo: Villa College