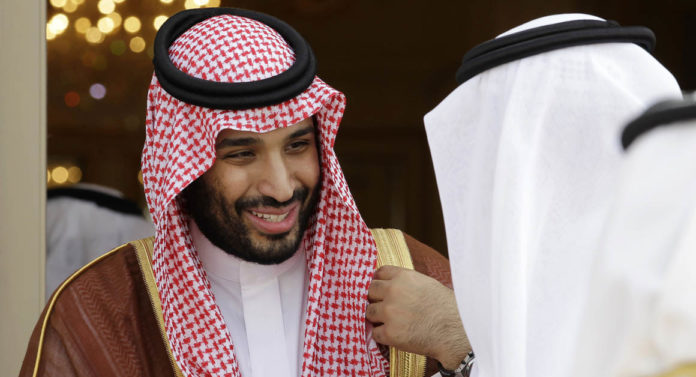 The dynamic, fast-talking, 31-year-old Crown Prince Mohammed bin Salman — aka MBS and his Vision 2030 is an ambitious effort to reshape the economy over roughly the next decade and a half. And it will require both the religious elite and ordinary Saudi citizens to change their thinking about some ingrained social and cultural norms.
With plans to invest multimillion in technology, new initiatives for tourism, a focus on manufacturing, reducing the number of foreign workers, and adding more women in the work force: Nope, these are not planks in the U.S. presidential campaign, they are all part of Saudi Arabia's sweeping plan to reform the oil-dependent kingdom.
As de facto leader of the Organization of the Petroleum Exporting Countries, Saudi Arabia has struggled to get fellow oil producers to reduce output. A meeting last month yielded an agreement to tap the brakes on production, but how this will be implemented is on the agenda for the group's November meeting.
In some sense, the Kingdom of Saudi Arabia has for decades been able to have its cake and eat it, too. Liberal dispensation of its oil revenues bolstered support for the monarchy and, for years, the government subsidized everything from electricity to education. Two-thirds of the workforce held well-paying and undemanding government jobs, while religious leaders maintained — which they still do — the strict variation of Islam known as Wahhabism, which keeps the percentage of women in the labor force in the teens and shapes an education system that is heavy on religious instruction.
But the two-year slump in oil prices, combined with war in Yemen, has wreaked havoc on the kingdom's budget. Pay, benefits and subsidies to citizens have been cut; the government has taken on debt and sought to sell off part of Saudi Aramco, its behemoth state-run oil company. Hence bringing forth the Prince's plan to diversify and would gain traction amongst the Saudi community.
A key part of the Crown Prince's goal of job creation is replacing the largely foreign workforce on which the country's private sector currently depends with Saudi citizens. The hurdle policymakers will face is that businesses hire foreigners because they will work longer and harder for less money.
The Vision 2030 does include a plan for vocational instruction, but Tuvey suggested that might not be enough to bridge the skills gap, and more comprehensive changes to the country's educational system might be unpalatable to the clerical class.
Ultimately, despite the Crown Prince's relatively modern goals, bringing Saudi Arabia's economy into the 21st century depends on the flexibility of religious leaders, a group not known for its permissiveness.