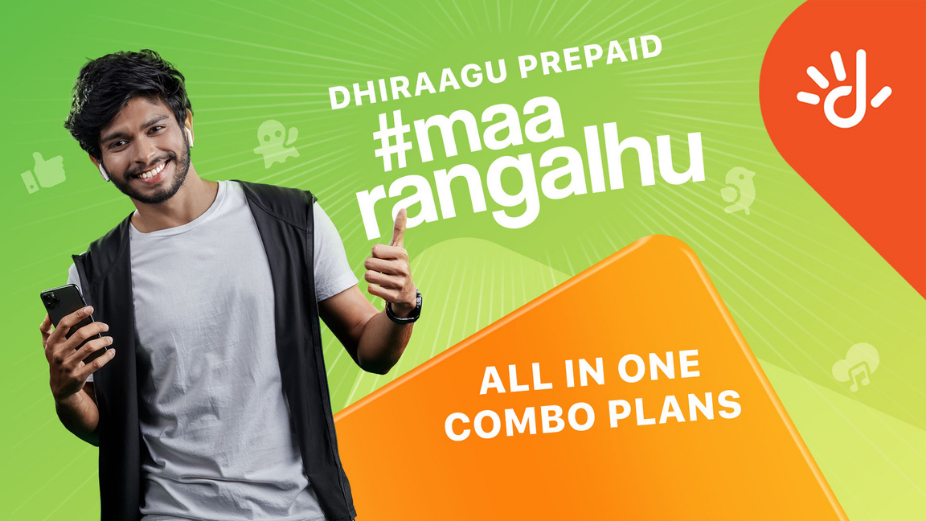 Dhiraagu has announced a major revamp on its Mobile Prepaid by offering customers with Combo Plans.
The revamp was unveiled lastnight at a special virtual ceremony held and broadcast on social media platforms. With these new changes, Dhiraagu Mobile Prepaid customers can enjoy all-inclusive plans with voice, SMS and data all together. Additionally, they can also enjoy FREE perks that offers with data allowance for streaming, chat and social media and all this with just one simple activation. This gives the perfect opportunity for customers to get more without having to activate separate add-ons.
Our perks portfolio has been designed to cater to customers looking for different uses such as chat, social media, streaming. We will be bringing further enhancements to the portfolio by catering to even more customer segments. Dhiraagu Mobile Prepaid customers can activate the all-inclusive Combo plans for as low as MVR 250 per month. These plans are eligible to Dhiraagu Prepaid and Prepaid RED customers.
Commenting on the new combo plans, Dhiraagu's Consumer Market Manager, Aishath Ishana stated that "We are continuously trying to offer our customers value for money and enrich their digital experience conveniently. With this new revamp our customers can enjoy a hassle-free one-step activation and get more by spending less."
Customers can activate Combo Plans through Dhiraagu App or send an SMS to 343 with the Keyword.
The revamp was announced following a major upgrade recently on Dhiraagu Home Fibre Broadband packages and Dhiraagu Biz Fibre Broadband packages. These upgrades are part of our continued commitment as a digital enabler to enhance the experience of our customers.
For more information on our all-new Dhiraagu Mobile Prepaid Combo Plans, please visit https://bit.ly/349BGCV