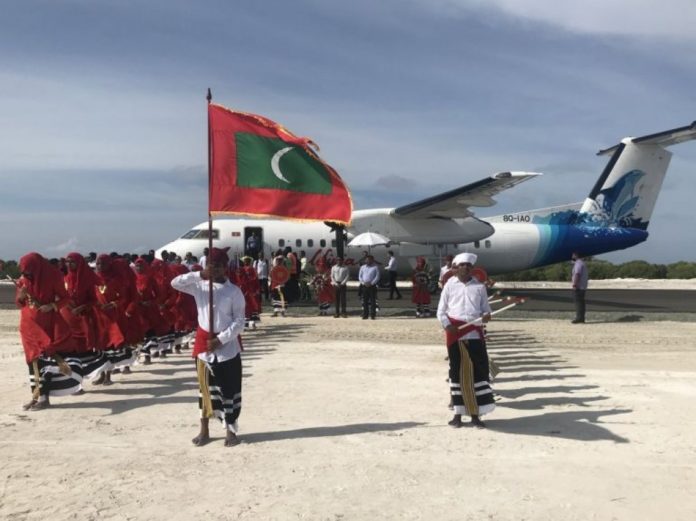 Scheduled flights are to commence on Friday to Kulhudhuffushi Domestic Airport.
Transport Minister Aishath Nahula has said that scheduled flight operation to Kulhudhuffushi Airport will start at the time of Eid-al Al'haa.
Ticket sale has not begun so far, yet national airline Maldivian has started booking seats to the destinations. The schedule of the flights is not disclosed either.
According to Maldivian, more than one flight will be operated to Kulhudhuffushi Airport everyday starting from Friday.
Kulhudhuffushi Airport's runway was finished at the end of President Abdulla Yameen Abdul Gayyoom's term. Although, passenger terminal was not finished at that time so flights were not operated to Kulhudhuffushi Airport.
The passenger terminal is now finished. And the airport is seeking employees for the terminal.
Kulhudhuffushi Airport was built after reclaiming land on the most famous mangrove of the island. A public outrage was created due to its impact on the environment.