Today, we have communities experiencing different kinds of physical pain, from which most are likely to overcome with just a few simple changes in our daily lifestyle. This writing will highlight on sciatica, a very common pain experienced worldwide, even in the Maldives!
Let us look upon the definition of sciatic nerve first. The sciatic nerve is the longest nerve in your body. It starts in your lower back and splits to run through your hips, buttocks, legs, and feet on both sides. Bone spurs and spinal stenosis (narrowing) can also put pressure on the sciatic nerve in the lower back. When that happens, it can cause a lot of problems all the way down the nerve and cause sciatica.
"Sciatic pain or sciatica most commonly occurs when a herniated disk, bone spur on the spine or narrowing of the spine (spinal stenosis) compresses part of the nerve. This causes inflammation, pain, and often some numbness in the affected leg" commented a Graduate of sports and exercise medicine, Ahmed Shakeeb, Head of Sports Medicine Department in Football Association of Maldives. "It is very common in the Maldives"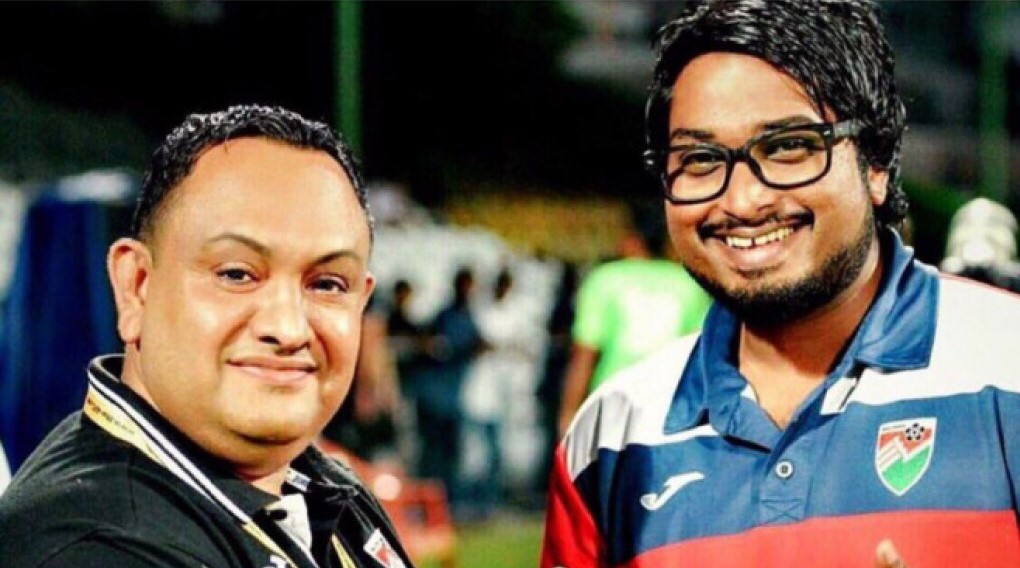 "The sensation may vary from one individual to the other but most Maldivians may describe it as an "electric shock" passing down the leg" states, Dhafeena Hassan Ibrahim, A Personal Trainer.
As stated by Ahmed Shakeeb, an average age of 30 years and above experience sciatica in the Maldives. In a statement made by Dhafeena, she highlights that, sciatica is mostly found in adults and that it is more likely for sciatica pain to develop in people who have sedentary jobs that require a lot of sitting down.
Sciatica may occur in people in their 30s and 40s as a result of strenuous physical activity like sports or heavy lifting, or older people as a result of aging and degeneration of the spine. Taking part in active sports or being actively involved in sports do not cause sciatica unless seriously injured. This may require a surgical operation, according to Ahmed Shakeeb.
When asked about the exercises that could help ease the pain, an IAAF (International Association of Athletics Federation) Level 2 Athletics coach, Rauhath Qudhrathulla, a Regional Head Coach of Athletics Association of Maldives, G.Dh Atoll states " 'Standing Hamstring Strech', 'Knee to Opposite Shoulder', and 'Lower Trunk Rotation', in my experience are very effective to ease such pains"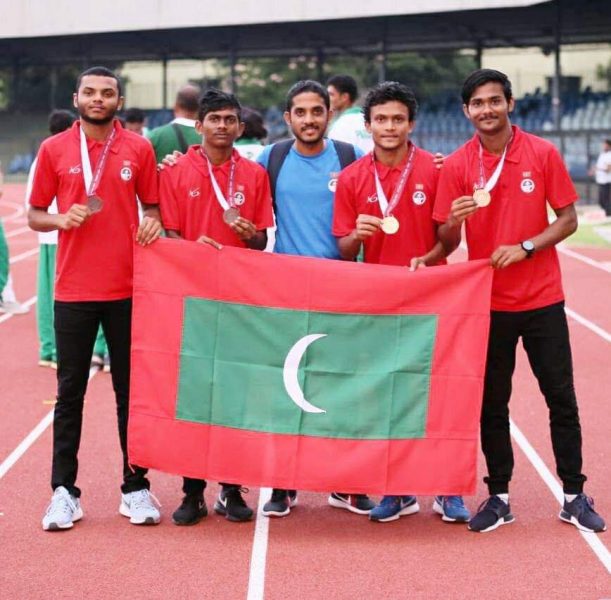 Ahmed Shakeeb highlights the importance of avoiding forward bending and the lifting of heavy objects in order to reduce this pain. He also states it is crucial to lift items and to sit in a good body posture. It is essential for people with this pain to note, certain positions and movements can worsen the pain.
As claimed by Dhafeena, Strengthening the muscles, especially the core and glute muscles is beneficial to prevent this pain. It is recommended that this should be done at times when the pain is absent. When the pain is present, it is important to rest without doing vigorous/strenuous exercise. The pain may be reduced by releasing the "Piriformis" muscles. This muscle is shaped like a long spoon and it is found deep under our glute muscles. A tennis ball can be used to press and massage the area. Gentle stretching that targets the glute muscles can be done afterward.
Other sources state that if have sciatica has been diagnosed, anti-inflammatories should be taken. Rest can also help, but relative rest is best. When it comes to using heat or cold to ease the pain, there is no science behind either one helping. Some people think applying heat can help, the others think icing is a better option. What is noteworthy is to be careful as leaving either of it on too long, can burn oneself.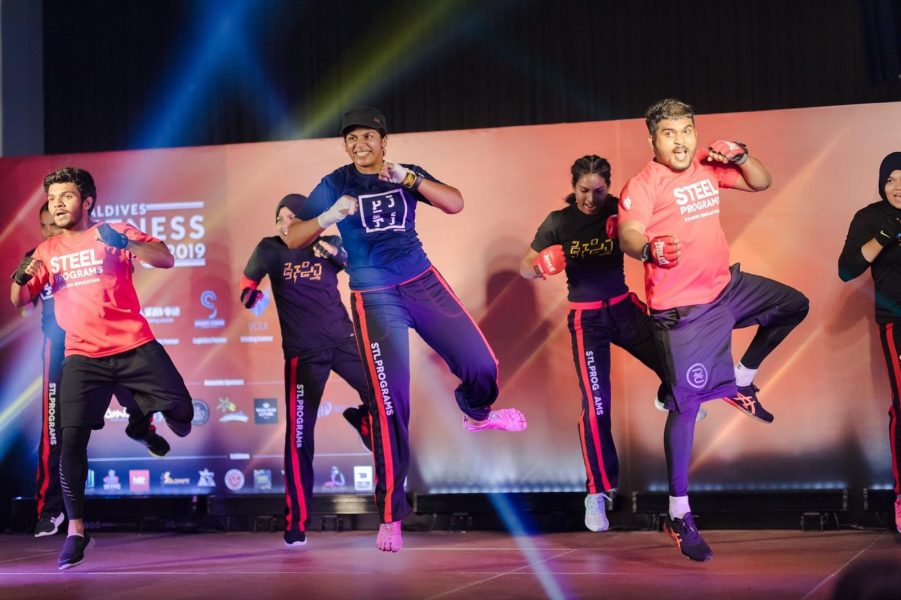 Ahmed Shakeeb also advises to swim, to use hot packs/hot pack fermentation, and to maintain a healthy weight in accordance with BMI to avoid or reduce sciatica.
The herniation of the disc which causes Sciatica usually goes away on its own and gets better with conservative care. However, there are some signs that you may need more treatment. Those signs include weakness, especially in the leg, numbness beyond pain, and bilateral symptoms. Severe pain should signal you to call your doctor. Sciatic nerve pain can be so excruciating and debilitating that you don't even want to get off the couch. But as reminded at the beginning it is important to give extra attention to avoid this pain before it occurs and takes proper measures to ease the pain before it gets too serious! "Because there can be more permanency if you don't get it treated"