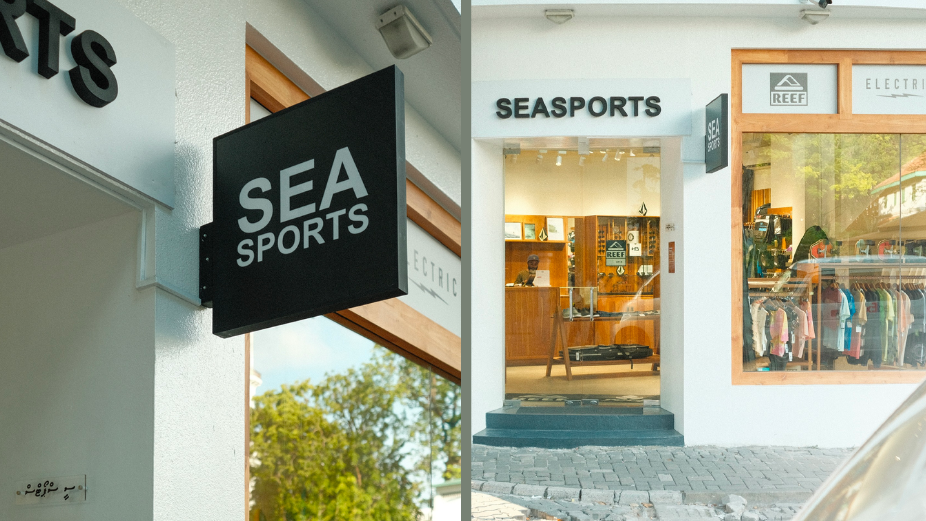 On 11th December 2022, Sea Sports, the surf swimming apparel retail outlet of Seagull Group Pvt Ltd, held the grand re-opening of its flagship store at Chandhanee Magu.
The original store, the newly refurbished Chandhanee Magu outlet will offer customers a more spacious and relaxing shopping environment. The store will stock surfing and bodyboarding equipment and accessories targeted for both pro athletes and beginners. In addition to these, the store will also carry customer favourites such as swimwear, a range of sunglasses and the ever-popular Reef footwear for all ages and gender.
Since its beginnings, Sea Sports has been deeply passionate about developing and lending a hand to surfing, bodyboarding and water sports in the Maldives. Its hope is that this new outlet will help further its ability to cater to anyone who has an interest in these sports.
To celebrate the grand opening, the store is hosting a promotional week from 11th to 18th of December. Visitors can get up to 15% off on footwear and swimwear at this Chandhanee Magu outlet. Customers who purchase any surfing equipment or accessories will be able to participate in a lucky draw. The store will be open from 10am to 10pm Saturdays to Thursdays and 8pm to 10pm on Fridays.