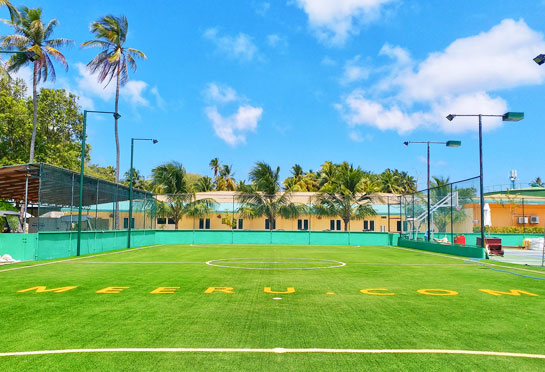 Seara Sports Maldives has recently installed Asia's first futsal pitches from ACT Global, using the latest non-infill synthetic turf technology from the USA. The complete suite of half- and full-sized futsal pitches were installed at the Meeru Island Resort & Spa in the Maldives.
This represents a proud milestone for Seara: in efficient design and planning to successfully fit these 2 pitches within the limited space of the island; delivering the project on schedule; and installing a hard-wearing futsal surface with anti-UV properties built in at the molecular level, which clients can be confident will withstand the harshest tropical conditions for years to come.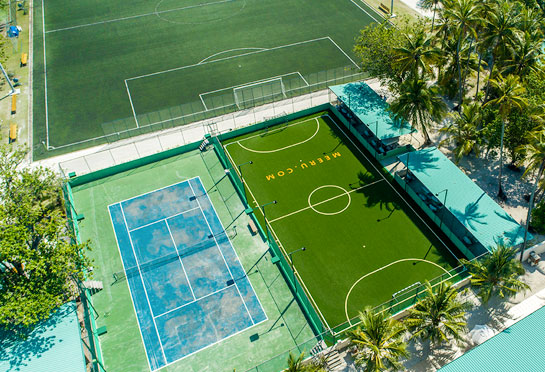 The ACT Global non-infill / sand dressed 28mm high pile surface is a new product from the US-based company, perfect for resorts, clubs, international schools and stand-alone futsal clubs who need a low maintenance field without the typical black SBR rubber chips on the surface that disrupt performance.
Sports Engineering And Recreation Asia Co., Ltd. (Seara) is the regional leader specializing in the design, development, equipment supply and installation of international standard sports, recreation, and fitness facilities in Southeast Asia and beyond.