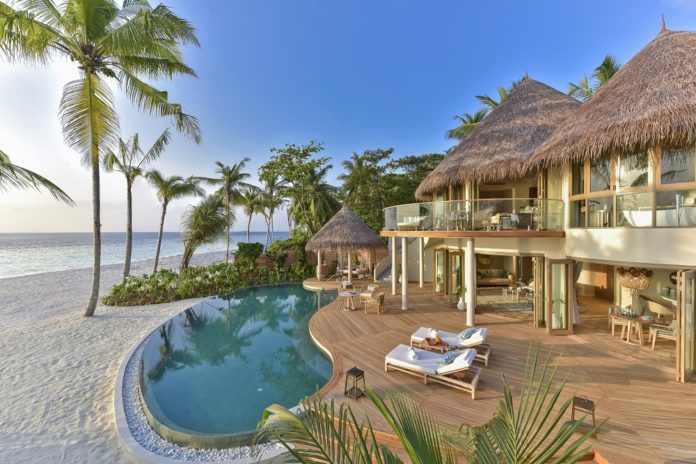 The Nautilus Maldives – preparing to welcome its first guests in January 2019 – begins its search for outstanding talent with an open recruitment day on Sunday 2nd September at the Jen Hotel.
"Finding the right people to deliver our concept is a key focus for us and we're confident that we'll find who we're looking for in the Maldives," said Executive Director, Markus W Iseli, who'll be at the forefront of the event.  "We're looking for people with a genuine passion and excitement about working in hospitality".
The vision of The Nautilus is to join the select group of resorts recognized as the best in the world.  With its modern bohemian style, and concept of absolute freedom for its guests (who enjoy no rules, no dress codes, no set restaurant hours, no fixed menu choices), hiring people to deliver that level of personalised service is a serious matter.  The Nautilus acknowledges how important it is to find hotelier professionals at every level who understand how to make guests feel not only completely at home, but also as if time itself no longer exists. 
The new recruits will be expected to join in time for several months' intensive training for the private island's soft-opening in November. 
"We're all looking forward to meeting our new team members on Sunday: the doors open at 9am and remain open until 6pm," Iseli continues.
The Nautilus is looking for talents in all departments: housekeeping, guest service, butlers, spa, laundry, watersports and diving, accounts, HR, reservations, kitchen, F&B, stewarding, engineering, gardening, security, boat crew and IT.
With only 26 beach and ocean houses on a tiny coral reef-encircled island, The Nautilus Maldives is a bohemian hideaway located in Baa Atoll, a UNESCO biosphere reserve.  Here, a kaleidoscopic wonderland of incredible marine life awaits discovery: trips to world-renowned Hanifaru Bay to swim amongst whale sharks and manta rays; diving on iridescent coral reefs; exploring remote sandbanks and deserted islands or just cruising the ocean on a custom-built yacht are among the many adventures guests can look forward to. Built by a Maldivian entrepreneur, this is his ultimate project in the country, created to express his personal vision of the best that luxury can be – not just in the Maldives, but worldwide.  A celebration of the individual spirit, The Nautilus offers liberation and freedom unconditional. Space to share, to meet, where guests are encouraged to be themselves and shape their own personal journey. And, most of all, to celebrate the people they're with, in any way they choose.  Because in the end, it's these simple, elemental pleasures – that ability to simply be – that form the greatest luxury of all.