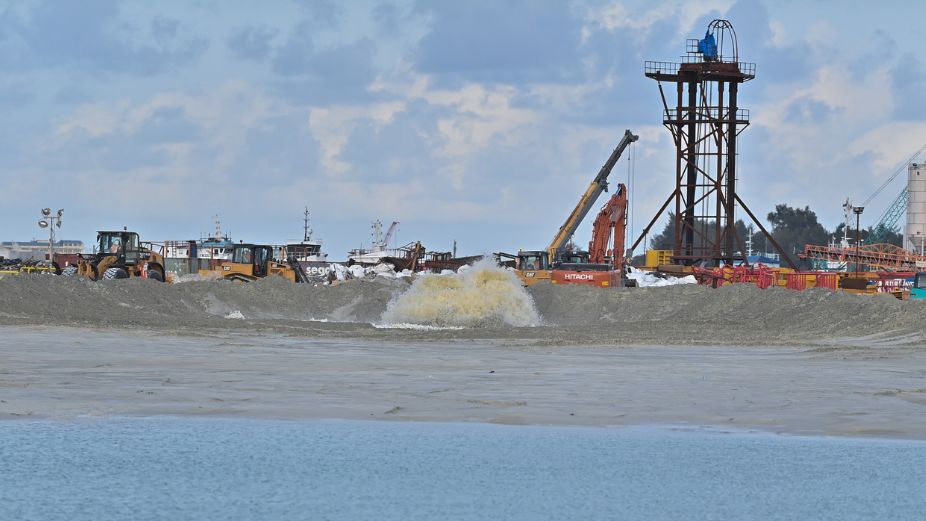 The second phase of the Gulhifalhu Reclamation Project has officially commenced, with the project's inauguration ceremony attended by the President.
Boskalis Westminster Contracting Ltd has been assigned the responsibility of carrying out the dredging project for the second phase. The financing for this phase will be obtained through loans from two European banks. This phase aims to dredge 150 hectares of land, primarily for the Binveriya housing scheme and the development of the Gulhifalhu Port.
To accomplish this, a significant amount of 18 million cubic meters of sand will be laid. The dry land resulting from this process will be allocated for various purposes, including the government's housing project, relocating the Malé Commercial Harbour and construction of an international port at Gulhifalhu.
The Binveriya housing scheme, which is the most extensive housing initiative undertaken in the country to date, is expected to bring about substantial positive outcomes. In August, the government plans to begin the allocation of land for beneficiaries of the 'Binveriya' housing scheme, with approximately 2,000 plots of land being made available under the scheme in Gulhifalhu.