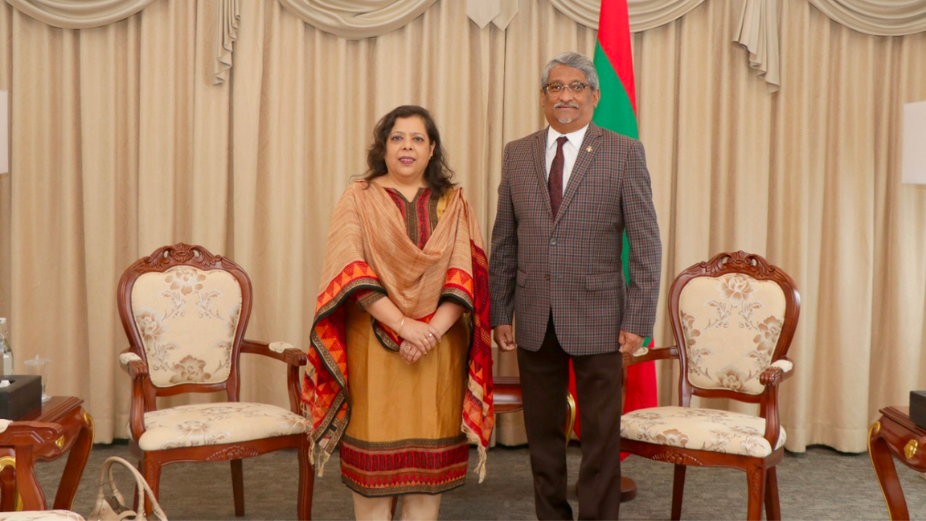 Secretary, Ministry of Environment, Forest and Climate Change of India, Leena Nandan paid a courtesy call on Minister of State for Foreign Affairs, Ahmed Khaleel on Wednesday. The meeting was held at the Ministry of Foreign Affairs.
State Minister Khaleel welcomed Secretary Nandan to the Maldives and reviewed the important initiatives undertaken in the field of environment and climate change on bilateral and multilateral fronts.
State Minister highlighted the significance of international cooperation in addressing the environmental challenges and reaffirmed the commitment to further strengthen the efforts in combating climate change. Both State Minister Khaleel and Secretary Nandan also discussed on broadening areas of collaboration in the field of environment between both countries.
The State Minister was accompanied by Additional Secretary Ahmed Shiaan and Joint Secretary, Abdul Waris Saeed at the meeting.