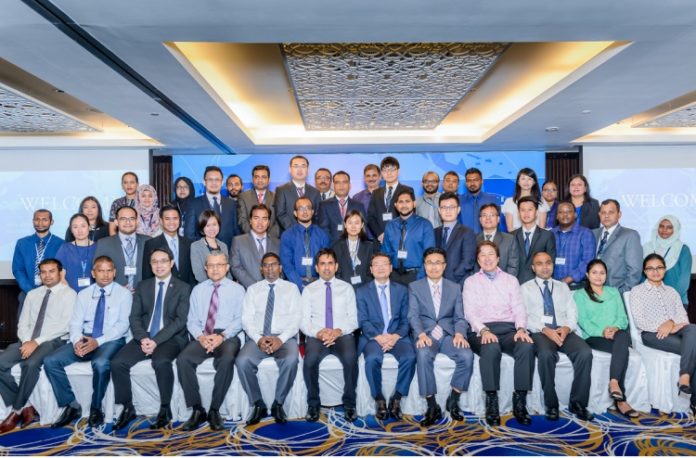 Different countries have come together and partaken in a seminar to discuss the prospect of selling shares internationally and investment opportunities.
Financial Regulatory Institute of the Asia Pacific region of the Asian Development along with Capital Market Development Authority of the Maldives CMDA, along with capital market development of other different countries.
In a statement issued by CMDA of the Maldives, the seminar is held in the hopes of creating cross border stock offering and create new investment opportunities among Asia Pacific and East African countries.
Addressing the participants of the seminar, Economic Minister stated that the Maldives is a good and prosperous place to invest and and a substantial profit was made by previous investors.
The Chairman of CMDA also added that the cross border offerings will benefit the country in many ways and financial integration would benefit the country and other parties as well. The cross border offering is a project that is operating under the CMDA's strategic plan to bring in more investors into the country.