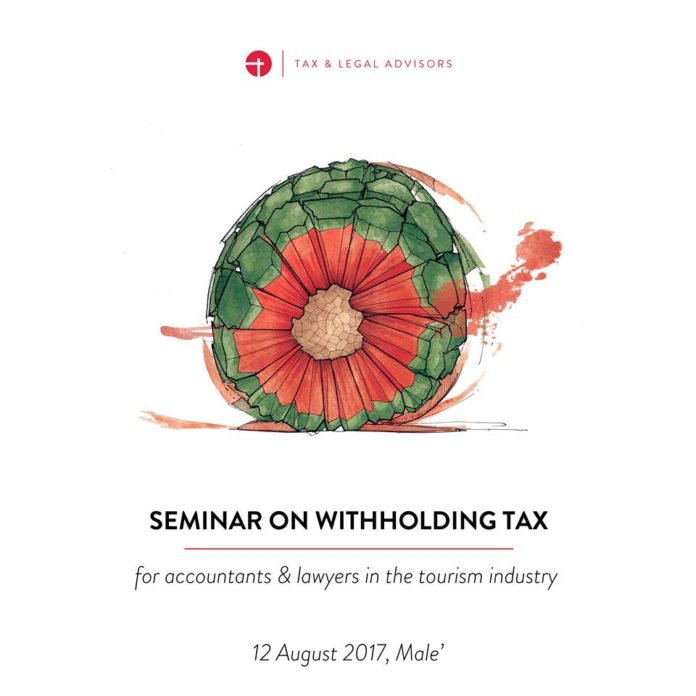 CTL Strategies LLP, a law firm specialized in Maldives tax law is conducting a seminar on contemporary Withholding Tax issues faced by businesses operating in the tourism sector. The full day seminar is scheduled to be held on 12 Aug 2017 at Hotel Jen.
The seminar is mainly aimed at Accountants, financial controllers, CFOs, lawyers and related professionals in the tourism sector. The organizers said that this seminar will explore contemporary WHT issues with particular reference to recent decisions of the Tax Appeal Tribunal which will cover certain interpretative issues in classifying payments, common mistakes made by businesses in accounting for WHT and managing WHT related audits and controversies.
The seminar will be conducted by the Tax Lawyers and Tax Advisors of CTL Strategies and retired High Court Justice, Uz. Abbas Shareef will also be a guest speaker.
For details on the seminar and registration: ctlstrategies