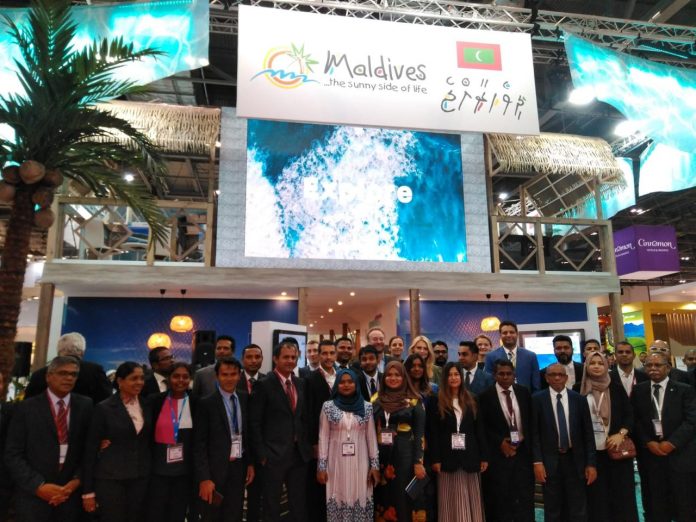 Maldives Marketing & Public Relations Corporation (MMPRC) has commenced a series of marketing activities in the UK to promote the Maldives.
MMPRC together with the tourism industry partners will be taking part in World Travel Market (WTM) 2019 held in London, the UK from 4-6 November 2019. WTM, now in its 40th year is one of the leading global events for the travel industry. Mr. Thoyyib Mohamed, the Managing Director of MMPRC will be heading the delegation consisting of 163 representatives from 63 companies from the tourism industry of Maldives.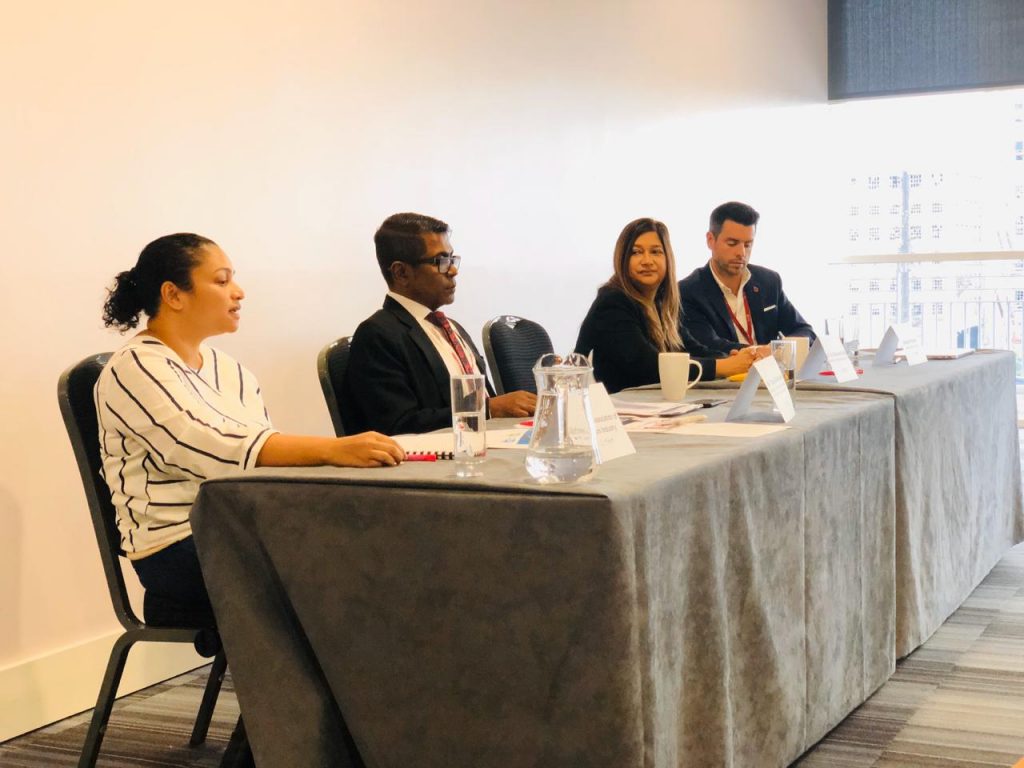 During the fair, officials will be meeting with industry professionals to explore means to further develop and strengthen the presence of Maldives. In addition to this, a press conference will be held on 4th November, chaired by the Managing Director of MMPRC Mr. Thoyyib Mohamed and top industry partners. Other activities carried out at the stand include live Music by Detune band, local food tasting, virtual reality experience, and Raffle draw. The Maldives is showcased at a two-story 345sqm stand designed colorfully to display the beauty of Maldives.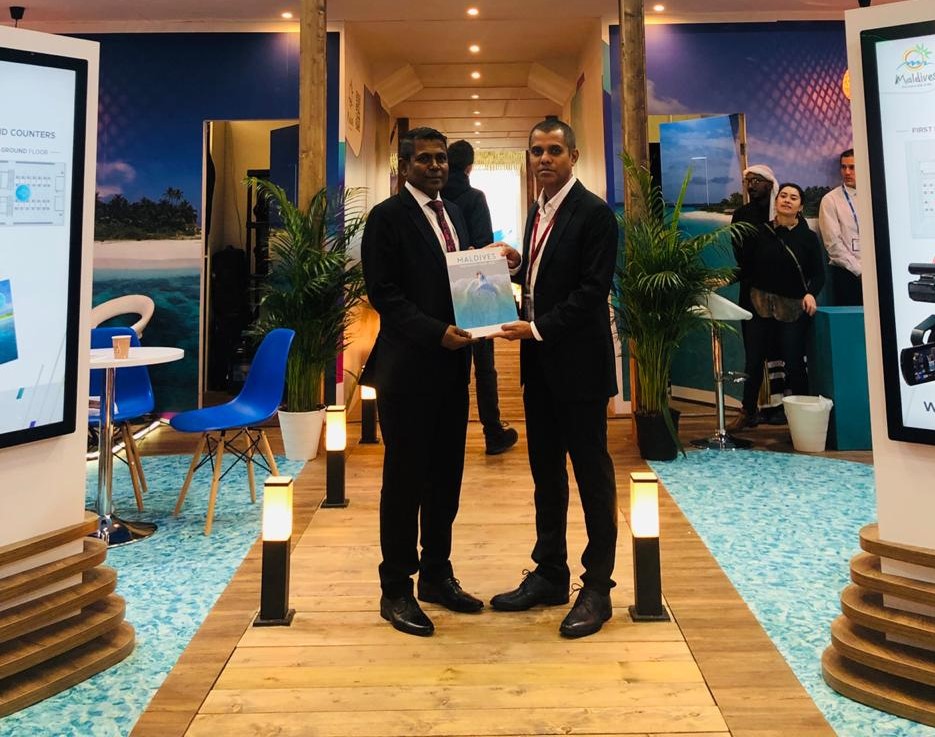 The Journey to the Sunny Side Maldives roadshow is scheduled to be held in Dublin, Manchester, and Glasgow on 7th, 8th and 11th of November coinciding with WTM London. This event will serve as a platform for Maldives tourism industry partners to showcase products and network with top travel trade industry partners to increase tourist arrivals from these target markets. 16 companies from the Maldives Tourism Industry have participated in this roadshow to create potential opportunities and to further strengthen the relationship with the operators. In addition to the destination presentation and one-to-one networking sessions during the event, a raffle draw winner will be chosen from each city to spend holidays in the Maldives.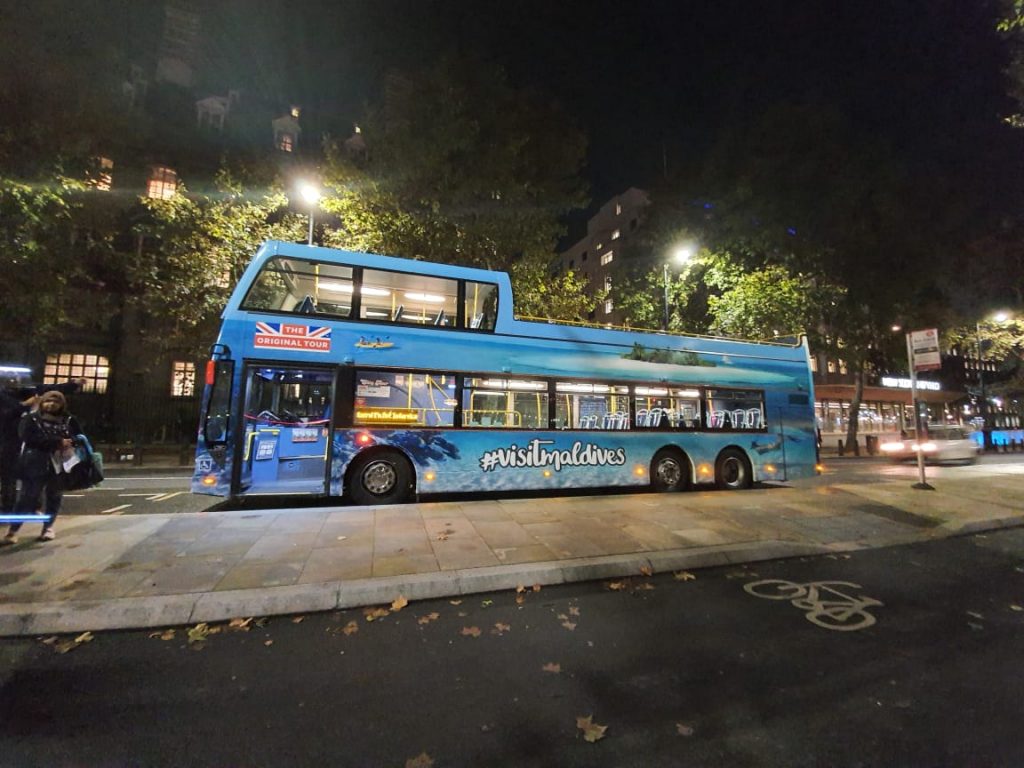 To further promote the destination, MMPRC has launched an outdoor campaign to promote the Maldives in major locations across London. The campaign includes 3 major efforts to market the Maldives as an ideal holiday destination. It included 40 digital advertisements featuring the Maldives displayed on screens at bus stops near busy train stations in London. Maldives was vibrantly advertised on The Original Tour buses in London and at the digital screen situated inside Waterloo train station, which is UK's busiest train station, with an estimated 94.4 million people passing through the station each year.
The UK is one of the major source markets for the Maldives. Arrival figures from January to September 2019 rank UK in the fifth position for highest performing markets to the Maldives accounting for 7.3% of total market share.