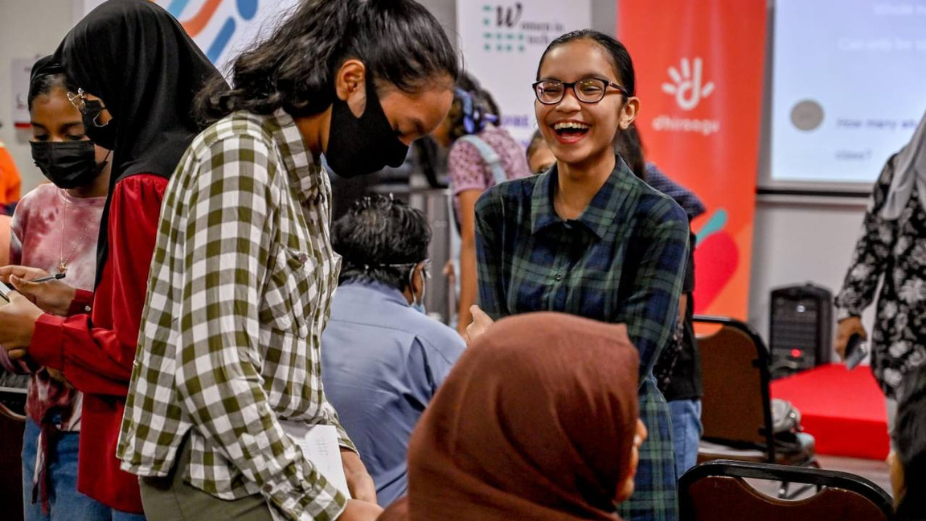 Girls in ICT Day is a global initiative aimed at promoting the inclusion of girls and women in the Information and Communication Technology (ICT) sector. The ICT sector is a crucial part of the telecommunications industry, encompassing a wide range of technologies, services, and applications that enable communication and data sharing.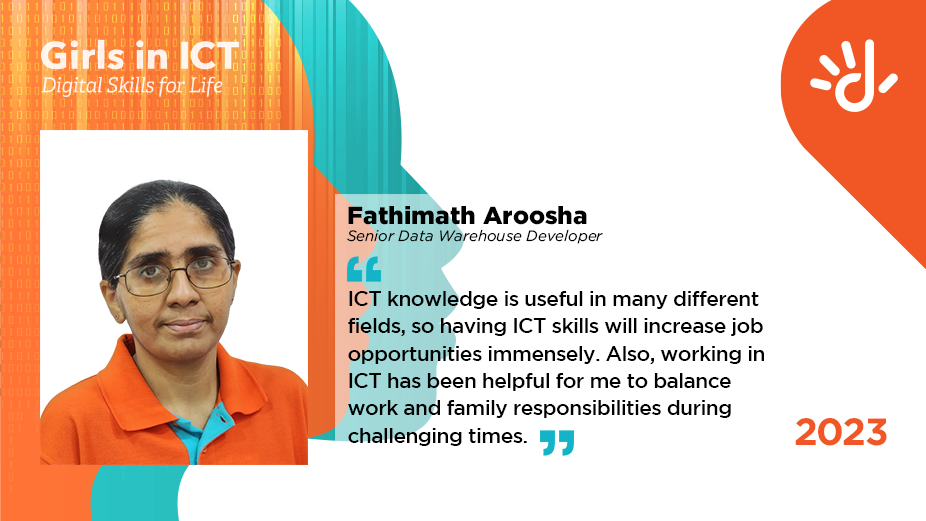 Dhiraagu, a leading local telecommunications firm, is at the forefront of this movement in the Maldives. Established in 1988 as the country's sole telecommunication service provider, Dhiraagu has grown to cater to over half a million customers and has become a key player in the Maldivian ICT landscape.
Dhiraagu's efforts to promote equality are reflected in its workforce, where women hold key positions. The company actively supports the career development of women through mentoring programs, training initiatives, and leadership opportunities.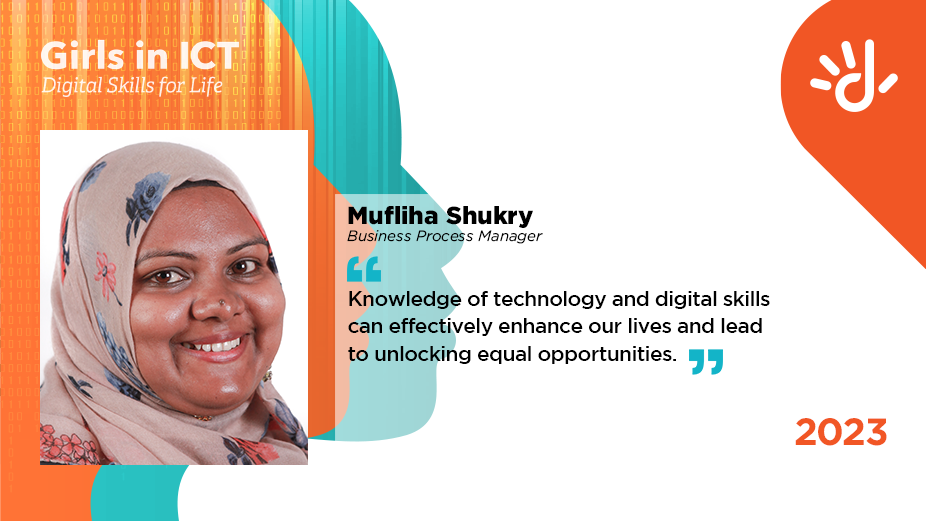 The company's commitment to promoting women in ICT goes beyond its internal initiatives. Dhiraagu collaborates with industry partners and non-profit organizations to advocate for programmes that aim to level the playing field for women in ICT fields for years to come, by inspiring young girls to go forward in these career paths.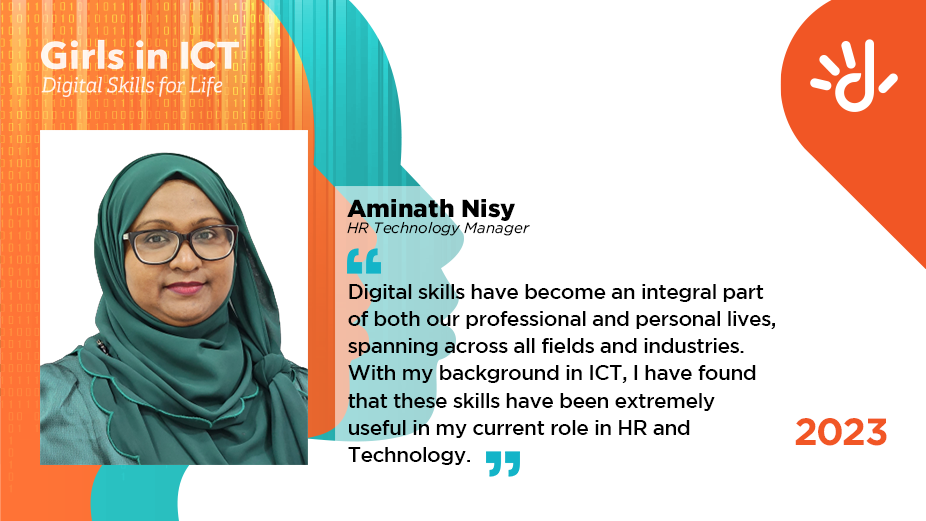 One such collaboration is the "Girls to Code Laamu Edition" which is currently ongoing. Held in partnership with Women in Tech Maldives, the programme teaches participants basic coding skills by using HTML, CSS and Javascript. Targeted exclusively to girls between 14 to 20 years, the objective is to inspire and empower women to join technology fields and address the gender gap in the field. This is the fourth edition of the "Girls to Code" series, the first of which was held in 2019 at Fuvahmulah City with the second and third series conducted in 2021 at GDh. Thinadhoo and HDh. Kulhudhuffushi respectively.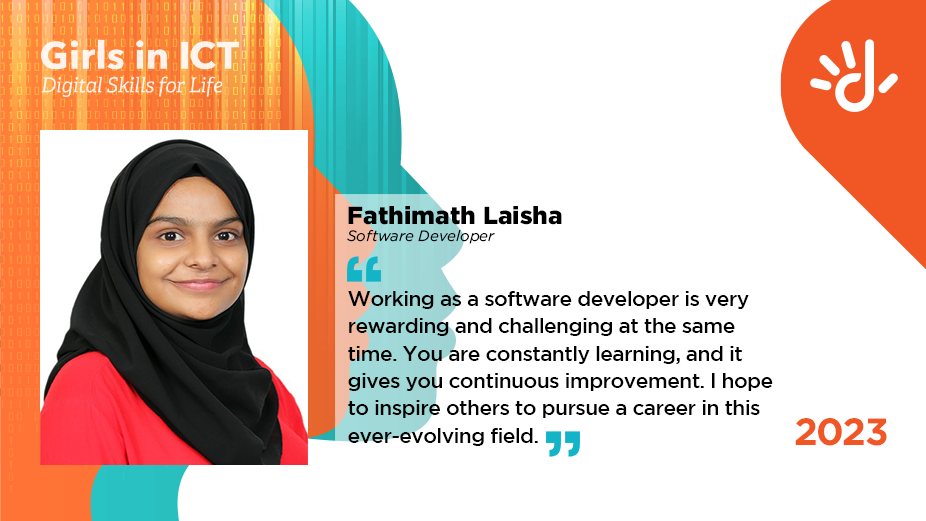 Other collaborations with Women in Tech Maldives include the "Girls in Data" programme held in mid-2022, which was an online data literacy initiative targeted towards girls, as well as the "Hour of Code at Women in Tech" held in each year in collaboration with Dhiraagu since 2019, aimed at sparking interest in computer science among young students.
As a result of Dhiraagu's efforts, there has been an increase in the representation of women in the ICT landscape. The company believes that women in ICT are not only essential for achieving gender equality but also for driving sustainable economic growth and social development in the Maldives. Dhiraagu's commitment to diversity and inclusion has created a positive impact on the ICT sector in the Maldives, serving as a model for other organizations to follow in empowering women and girls in the technology field.