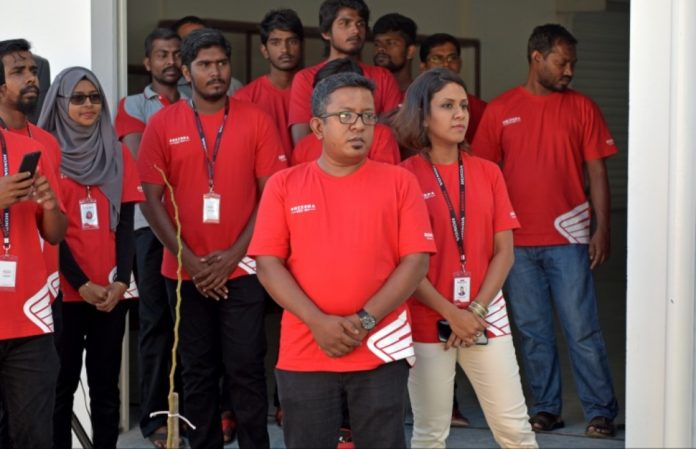 One of the biggest distributors of motorbikes in Maldives, Sheesha opens a new outlet in Hdh. Kulhudhuffushi.  This new outlet was inaugurated by the company's Director Hussain Husham on 27 October 2017.
Sheesha is the agent for Honda motorcycles and currently have successfully running outlets in Male' and Addu City. Apart from motorbikes, the company sells spare parts, Honda power tools, water pumps, all-purpose generators and provide servicing to the products they that are sold.
According to Sheesha, the price of motorcycles sold in their new outlet will be same as that of Male' and there will be a free servicing promotion in association with the inaugural of the store.
Sheesha started the business in 1997 as the authorised distributor of Honda motorbikes. Over the years the company has greatly expanded their business and many additional services related to motorbikes are provided in the stores now.