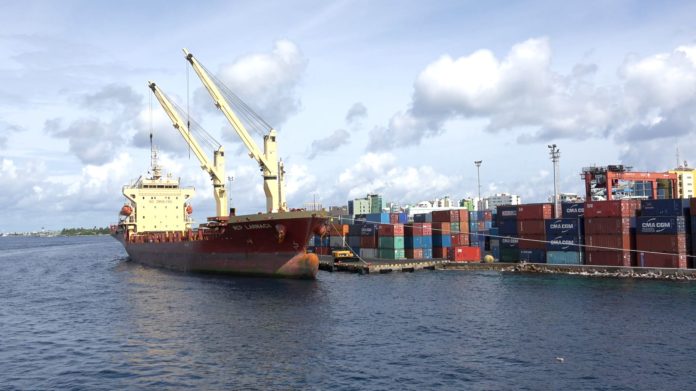 Shipping agents have been deceiving businessmen into collecting fraudulent fees in different names, announced Maldives Ports Ltd. Merchandise imported into Maldives through sea transportation has had fees collected by agents and freight forwarders as well as brokers.
APCR, port congestion charge, DCHT and equipment imbalance charge were said to be part of the fees collected. MPL has been receiving many complaints of shipping agents taking such fees. The fees that should be collected from merchandise importers as well as for other services are set in a guideline and mentioned in the tariff, said MPL in response to such complaints.
Merchandise importers would not be charged additional clearance fee or any other service other than MPL's Handling fees and Wharfage fees, according to MPL.