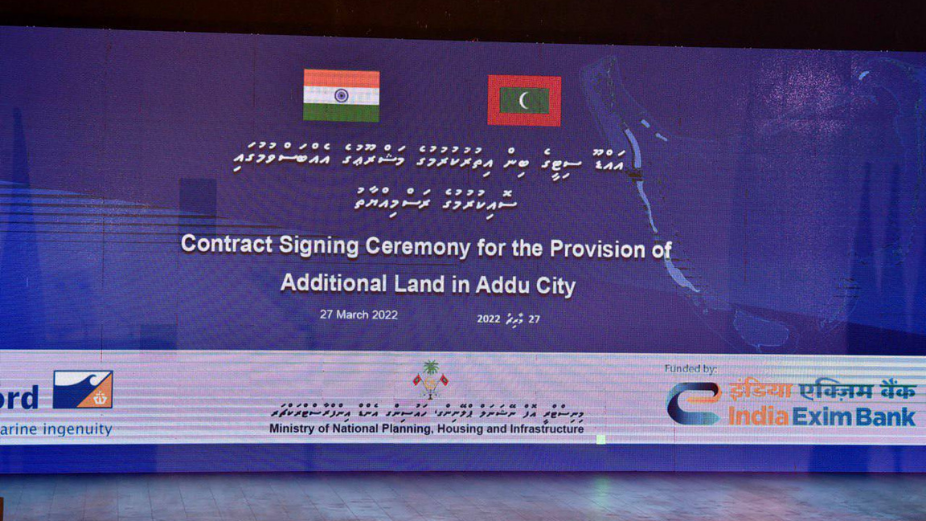 President Ibrahim Mohamed Solih on Sunday attended the agreement signing ceremony for the Addu City Land Reclamation Project where a total of 194.3 hectares of land is set to be reclaimed from the City. The ceremony was held at the National College of Policing and Law Enforcement (NCPLE) in Hithadhoo, Addu City.
The agreement on the Addu City Reclamation Project was signed between the Government of Maldives and the Government of India. The Project would be carried out under a direct line of credit facility from the Exim Bank of India.
The Addu City Land Reclamation Project, worth MVR 1.3 Billion, was awarded to Van Oord India Pvt Ltd. They are set to reclaim land from Hithadhoo, Maradhoo, Maradhoo-Feydhoo and two islands within the confines of the City's lagoon for the purpose of tourism development. The reclamation project is estimated to be complete within 18-months. The Hulhudhoo and Meedhoo land reclamation projects were awarded to Maldives Transport Contracting Company Ltd. (MTCC).