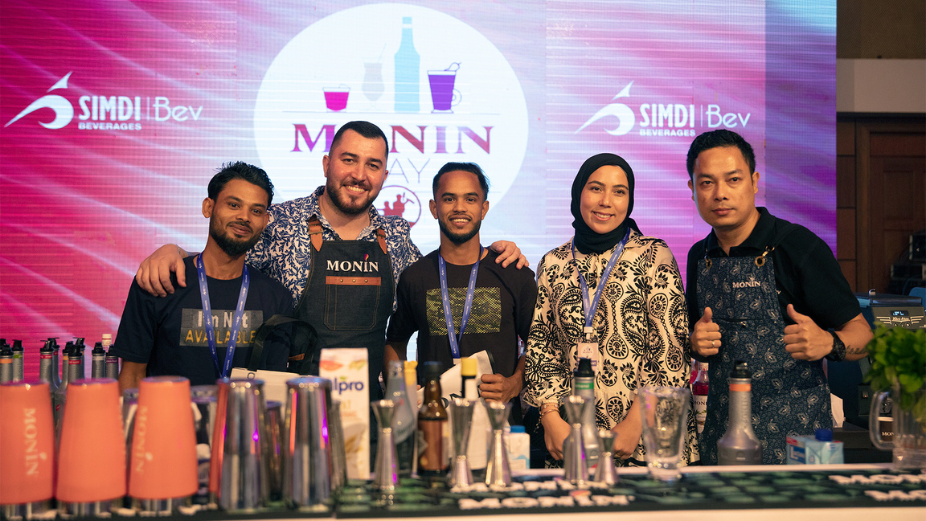 SIMDI Group concluded "MONIN DAY 2022" on the 2nd of November at Kurumba Maldives. 
SIMDI Group has been the exclusive distributor of MONIN products in the Maldives since 2010, starting with just ten flavors and two purees. Presently, SIMDI offers over fifty flavors and more than twenty purees of MONIN. 
MONIN is a brand that specializes in a variety of premium syrups, gourmet sauces, and fruit purees. Today, with a century of experience, MONIN is the brand of choice in the gourmet flavor industry, recommended by the majority of professionals in the food and beverage sector and offering 150 flavors in 150 countries. 
SIMDI Beverages (A subdivision of SIMDI Group) organized "MONIN DAY 2022," where over a hundred key individuals from eighty different resorts, local suppliers, and cafes attended to gain insight into the latest industry trends and international markets. 
MONIN Beverage Expert, Mr. Batuhan Binkanat, conducted "MONIN DAY 2022." Mr. Batuhan handles more than 26 countries for MONIN, including the Middle East, South Africa, and the Subcontinent. 
During "MONIN DAY 2022," Mr. Batuhan spoke about the company's history and distinguished what  MONIN does most effectively to preserve its position as the industry leader. In addition, a masterclass was given to demonstrate the most recent global beverage trends, innovations, and the increased mocktail scene, all of which could be tailored to the tastes of any individual consumer.  
Throughout the Masterclass, it was stressed how important it is for everyone in the beverage sector to be up to date on global trends and events to adapt and deliver innovative services and beverage options. 
Furthermore, Mr. Batuhan conducted an interactive demonstration at MONIN Day 2022 to show attendees how to mix mocktails and coffee-based beverages utilizing MONIN products. 
Numerous attendees commented on the importance of this event. They stated that their knowledge of MONIN products has increased and that they have discovered new ways to include MONIN products in their current beverage offerings.