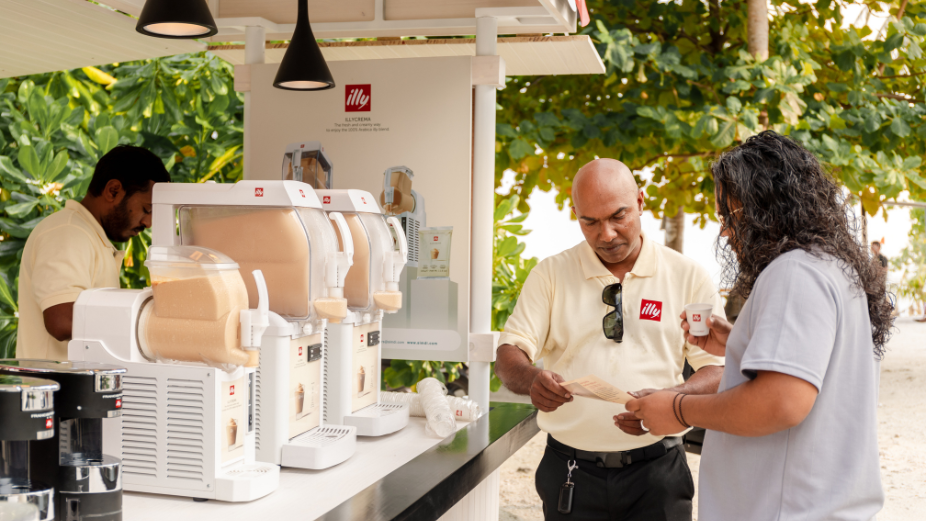 SIMDI Group has held a tasting event for the world-famous "ILLYCREMA" on the 1st of December 2022 at Hulhumale near Raakani Beach.
ILLYCREMA is a creamy version of illy's distinctive flavor made with illy espresso and ice microcrystals. It is free of trans fats, gluten, palm oil, artificial colors, and preservatives. It is perfect for everyone who loves illy espresso and wants to enjoy it fresh and creamy. Ideal for everyone who loves frozen coffee cream and is looking for the finest taste.
At the tasting event, visitors got the chance to taste the delicious ILLYCREMA and four special drinks made using ILLYCREMA. ILLYCREMA dispensers and premix packs are available from SIMDI Resu. Two sizes of crema dispensers are available at the moment. "NINA" is dedicated to smaller businesses, Ideal for up to 25 servings per day. "NEW SP1" is dedicated to larger businesses, Ideal for up to 75 servings per day. The premix packs of ILLYCREMA come in 330g and 1kg sizes respectively.
ILLYCREMA is now available at more than 48 locations in the Maldives, including: Greater Male Region: Hotel Jen, Meltz, Lemon grass, Lui Buin, Bigman, Lavista, Ataraxis, Vinorva (Villingili) and Cuoco (Hulhumale Phase 2) Across atolls: Grand & Spa (Fuvahmulah), Araam Hotels & Spa (Dhiffushi), Hot Bite (Maafushi) & Le Shot (Kulhudhuffushi)
"illy" is an Italian family business founded in Trieste in 1933 by Francesco Illy. Today illy is led by the third generation of the family. Illy is renowned worldwide and recognized for the high quality and velvety taste of coffee and coffee Machines. Illy coffee blends, made of nine varieties of pure Arabica, delight millions daily at home, in the office, hotels, restaurants, and coffee shops.
SIMDI Resu (SIMDI Resort Supplies – a subdivision of SIMDI Group), established in 1988, is one of the most successful and competitive suppliers of cost-effective, state-of-the-art, quality resort ware and home appliances. In addition, SIMDI Resu is the sole distributor of illy Coffee, the world's finest premium Italian coffee, in the Maldives.