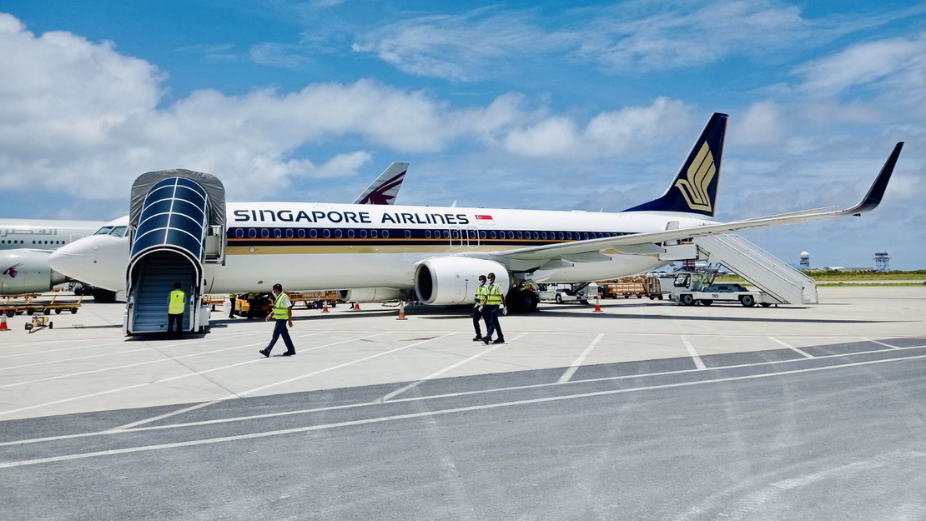 Singapore Airlines returns to the sunny side of life with its first scheduled flight that arrived in Maldives yesterday, 30th March 2021.
The airline operated a Boeing 737 aircraft to Velana International Airport on Tuesday morning. The airline has been operating flights to Maldives via Silk Air from 1st December 2020.
Singapore Airline's 737-800s features a total of 162 seats, including 12 business class seats and 150 economy seats. The airline will be operating three weekly flights to the Maldives.
More SilkAir routes will be progressively transferred as nine 737-800 NG join the SIA fleet. This would also allow SIA to operate the aircraft to points within its current network, starting with Brunei in March 2021. The full integration of SilkAir into Singapore Airlines is scheduled for completion in the 2021/22 financial year.
The SIA 737-800 NG will have 12 Business Class and 150 Economy Class seats. Customers can look forward to a step up to SIA's award-winning suite of in-flight offerings on regional routes. This includes the world-class service offered by Singapore Airlines cabin crew, enhanced food and beverage options, and the KrisWorld in-flight entertainment via a web-based platform.
"The introduction of the SIA 737-800 NG will bring about a more comfortable and seamless travel experience for customers on our regional routes," said Goh Choon Phong, Chief Executive Officer, Singapore Airlines. "Integrating SilkAir with SIA also allows us to be nimble and flexible in aircraft deployment, and supports our fleet and network growth strategy."
Both Singapore Airlines and Silk Air operated to Maldives. Singapore Airlines operated their wide-body jet aircraft; the A330's and B787's while Silk Air operated using the Boeing 737's. The airline is said to operate both aircraft types to Maldives in the future, depending on passenger demand.