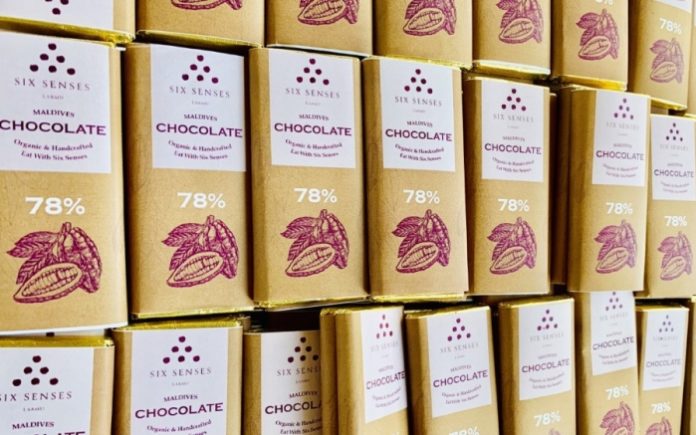 Six Senses Laamu has introduced handcrafted chocolate bars.
According to Six Senses Laamu, the chocolate bars are made using 100 % organic Criollo beans and brown sugar from Sri Lanka.
Moreover, the Chocolate Alchemist at Six Senses Laamu, Alvina produces different flavors, including Maldivian chili, lemongrass, cinnamon and dried fruit.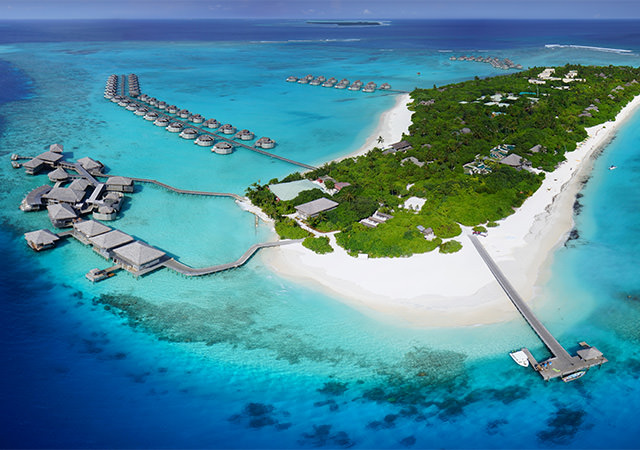 Eat With Six Senses is a group-wide philosophy practiced by all Six Senses hotels, resorts and spas worldwide. The chocolate bars are available for purchases in Six Senses Laamu. This philosophy calls for food that is as nutritious and delicious. It is based on three guiding principles: natural ingredients, local and sustainable, and less is more.
Six Senses Laamu is the only resort in the pristine Laamu atoll. Most of the villas and facilities are built over water. However, the beach villas and on-land dining are an option. All villas offer a sense of privacy and seclusion, with an amazing view of the ocean and Maldivian nature.