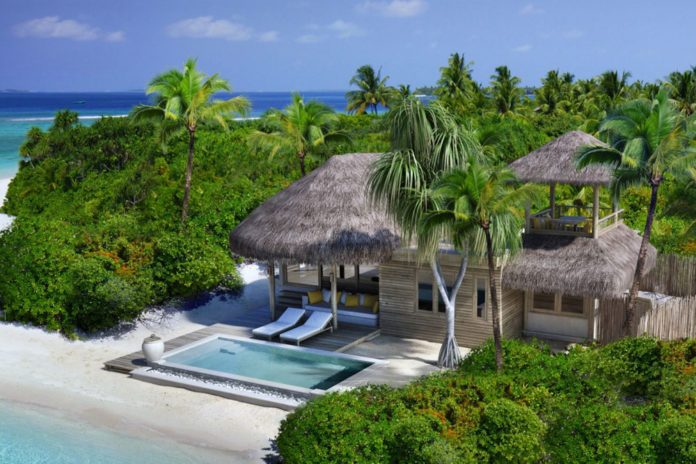 Last year also saw the inception of the Eku Eky program, which was launched to build stronger relationships between the resort and the local community. Representatives from all 11 island councils and all 13 schools in Laamu Atoll were invited to the resort quarterly to discuss sustainable development and future partnerships.
Some of the major focuses include clean, reliable drinking water and the reduction of single-use plastic bottles and bags.
The marine team then visited the 11 islands in the atoll, conducting sessions that targeted three specific audiences. First, a visit to the school to conduct a condensed version of the yearlong education program for schoolchildren grades 6 to 10. Next, a meeting with the island council members to discuss development projects. Finally, an open community forum to convey the research being done at the resort, as well as give people a platform to ask questions and brainstorm ideas. Some initiatives that have come from this program include reducing use of single-use plastics and inspiring students to enter the fields of conservation and marine biology.
At the annual MATATO Maldives Travel Awards 2017, Six Senses Laamu won Leading CSR Program for outstanding performance and achievement in corporate social responsibility.