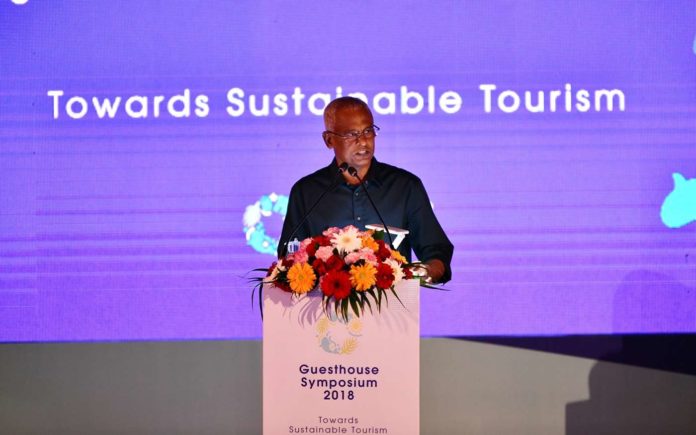 In the guesthouse symposium held on the 29th of December, President Solih stated that the Small and Medium Enterprises bank will be opened with shares of all 3 cities in the Maldives. He added that a common complaint of guesthouse operators in the Maldives is that there is no proper environment to establish guesthouse business in the Maldives.
Due to this complaint, the president explained that the work done to open the bank will begin officially on the February of 2019. He further stated that the first phase of the bank is a financial institute and a company under the name SME Financial and Development. With this, it will become more convenient to access loan services for the guesthouse industry.
The president also enunciated the importance of developing the airport in expanding the tourism industry and added that the terminal work in the airport was halted and will restart with financial aid from Saudi Arabia. He expressed that they are working to amend laws so that the profit from tourism goes directly in the pockets of the locals. He also launched the "Maldives Tourism Conference 2019" in the closing ceremony of the guesthouse smyposium.