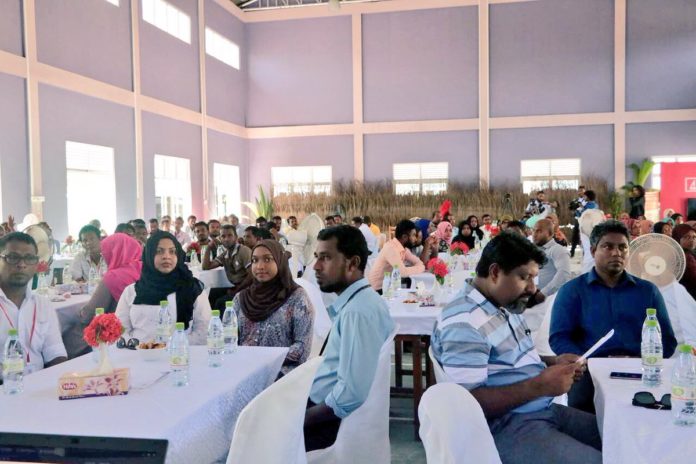 A chapter of the forums organised for Small and Medium Enterprises (SMEs) by the Ministry of Economic Development, "SME Finance Forum" will be held at HDh. Kulhudhuffushi on 26 November.
According to the Ministry, the forum held in Kulhudhuffushi is especially for the HDh. Atoll area and information about development and growth of SMEs in the area will be provided during the forum.
Experts from the business and finance together with the Ministry of Economic Development will be hosting information sessions during the forum. Business development, increasing income, challenges faced in the Atoll area businesses are some of the topics on which information will be given.
Representatives from Bank of Maldives, Islamic Bank, Maldives Monetary Authority, Post Limited and Allied insurance are scheduled to speak at the event. Additionally, Deputy Minister of Economic Development Mr Adam Thaufeeg, Mr Solih Hussain of Business Centre Corporation and Director of Business Center Corporation Mr Ahmed Mumthaz will also be participating in the event.
This will be the third chapter of the forum. Inaugural chapter of the forum was held in Addu City and the second one was held at M. Mulah.