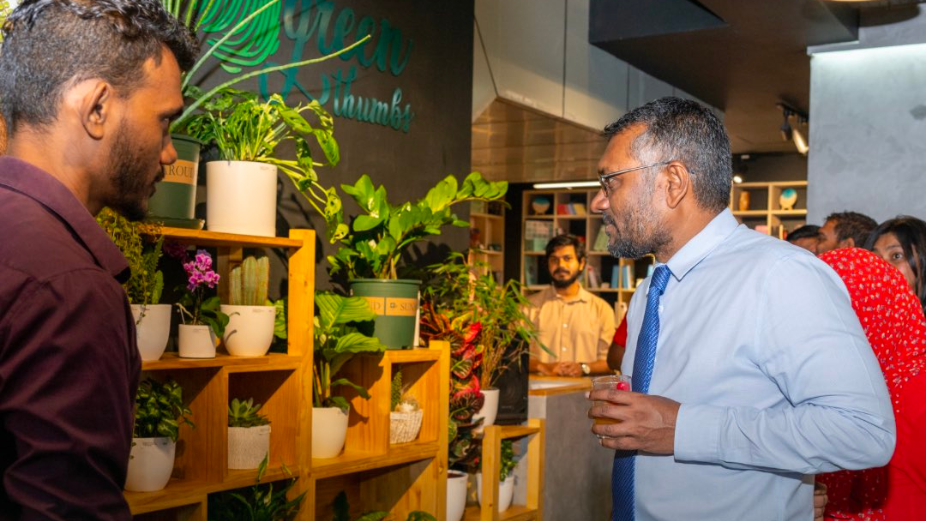 A first-of-its-kind shopping mall for local MSMEs in the Maldives, the 'SME Hub' has opened. The grand opening of the hub was held on Thursday, 15th December 2022.
An initiative by the Economic Ministry, the SME Hub is managed and operated by Business Center Corporation (BCC). The development partner for the hub is the World Bank, and its technology partner is Ooredoo Maldives.
The ground floor of the hub will consist of a cafe', a bookstore with a reading corner and a plant shop. The first floor is a food court with 19 food and beverage kiosks, exclusively by MSMEs. The second floor of the hub will consist of a cinema, gaming arcade, indoor recreational services, and beauty and wellness services.
The SME Hub is located at the City Square Allied Building on Chandhanee Magu. Its opening hours are Saturday to Thursday (08:00-23:00), and Friday (14:00-23:00).