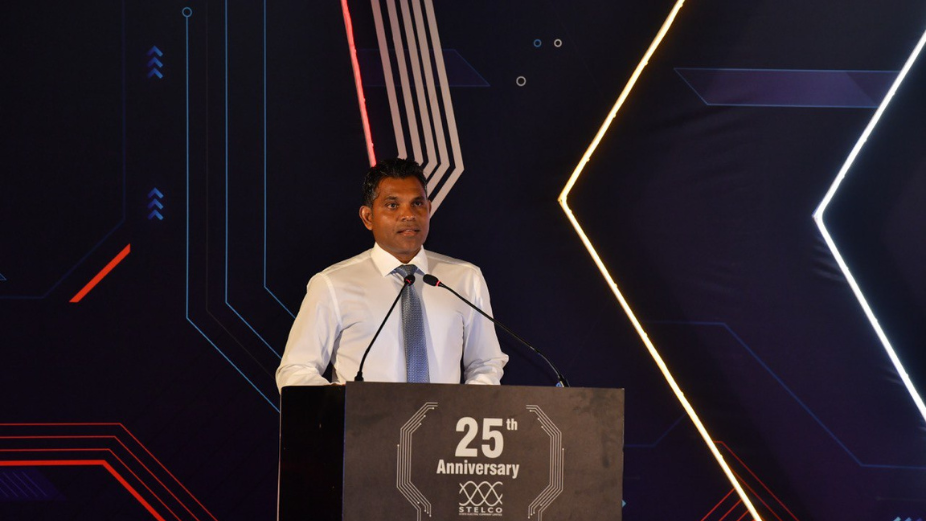 Vice President Faisal Naseem on Sunday stated that state-owned enterprises (SOEs) play a pivotal role in the administration's developmental efforts. He made these remarks while speaking at the function held to mark the 25th anniversary of the State Electric Company Limited (STELCO).
Speaking at the function, the Vice President emphasised the importance of electricity in today's modern world and highlighted the huge responsibility and effort required to provide uninterrupted services. While STELCO delivers services in 35 islands across the country, the Vice President spoke about the role of STELCO's management in building a capable and efficient team. He also acknowledged the hard work of the company's staff and extended his gratitude.
On the role of SOEs in the administration's developmental efforts, the Vice President expressed his appreciation for their contribution to delivering President Ibrahim Mohamed Solih's pledges. He also spoke about creating an inclusive and cohesive work environment where people with disabilities are encouraged and assisted.
At the ceremony, the Vice President inaugurated STELCO's rooftop solar project, "Avikatha." It would see the installation of solar panels in all the powerhouses operated by the company. The Vice President also presented awards to STELCO's former managing directors who have served in the company for over the past 25 years, and other long-serving staff and best-performing managers.