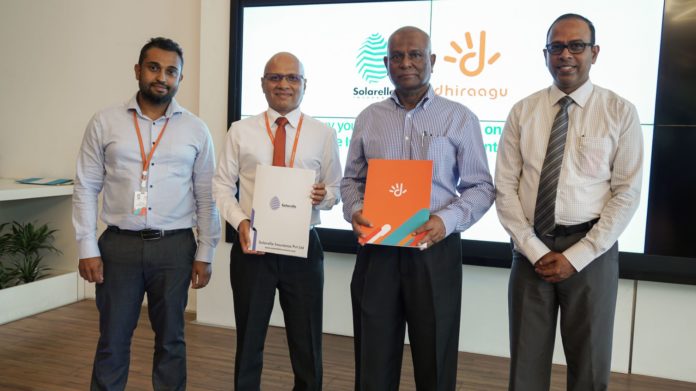 Dhiraagu has collaborated with Solarelle Insurance and created a method to pay for the Solarelle insurance services using it's digital wallet "Dhiraagu Pay" as the largest digital company of the Maldives.
Hence, through the Solarelle Insurance mobile application "Solarelle Motor third party app" you can now use Dhiraagu pay services. In addition, you can also pay for all motor insurance policies of Solarelle Insurance using Dhiraagu Pay. This application is available for download on both App Store and Google Play Store.
Dhiraagu pay is a digital wallet that was introduced in 2017 which aids in carrying out transactions in a cashless manner. With the use of Near Field Communications (NFC) technology and the ability to pay for goods and services, deposit money and withdraw money, customers can carry out transactions in an easy, safe manner while shopping.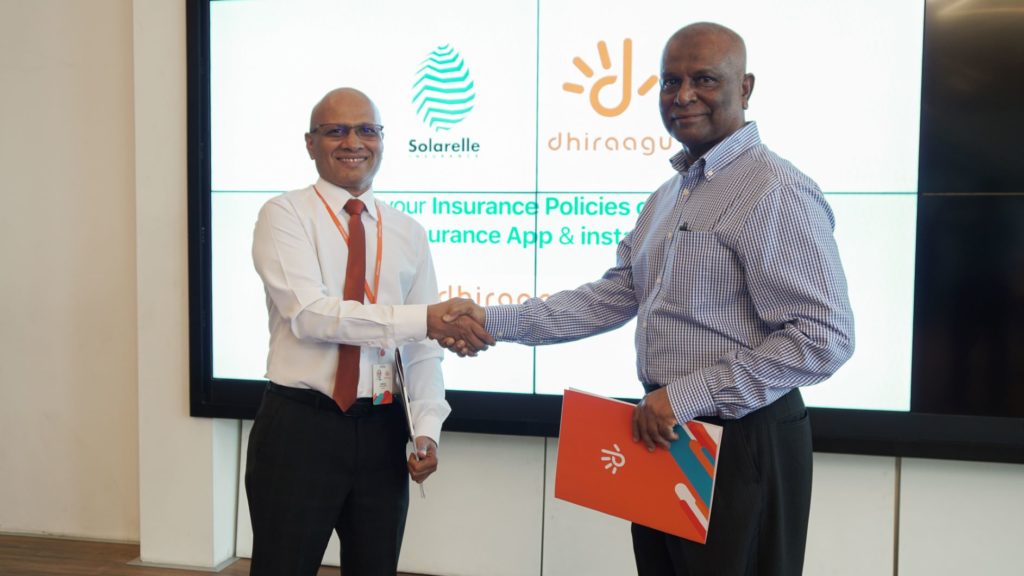 You can easily create a Dhiraagu Pay account using the USSD menu in your mobile phone or using the Dhiraagu Pay application. Visit any Dhiraagu outlet or a specified agent of Dhiraagu Pay services and you can recharge your account in a similar manner to a reload. You can also recharge your account through the Dhiraagu website.
Another of Dhiraagu Pay's imortant feature is that customers who do not use the network can also transfer money and withdraw money through agents.
The NFC being used in Dhiraagu pay is the first time this technology is used in a digital wallet in such a wide manner in the Maldives. Though many smartphones include NFC capability, with the use of a special NFC sticker, you can also use Dhiraagu pay services in phones that do not come under the smartphone category.